Nutrend joins the EAA market with a combined 8g of EAAs per serving
Apr 24th, 2019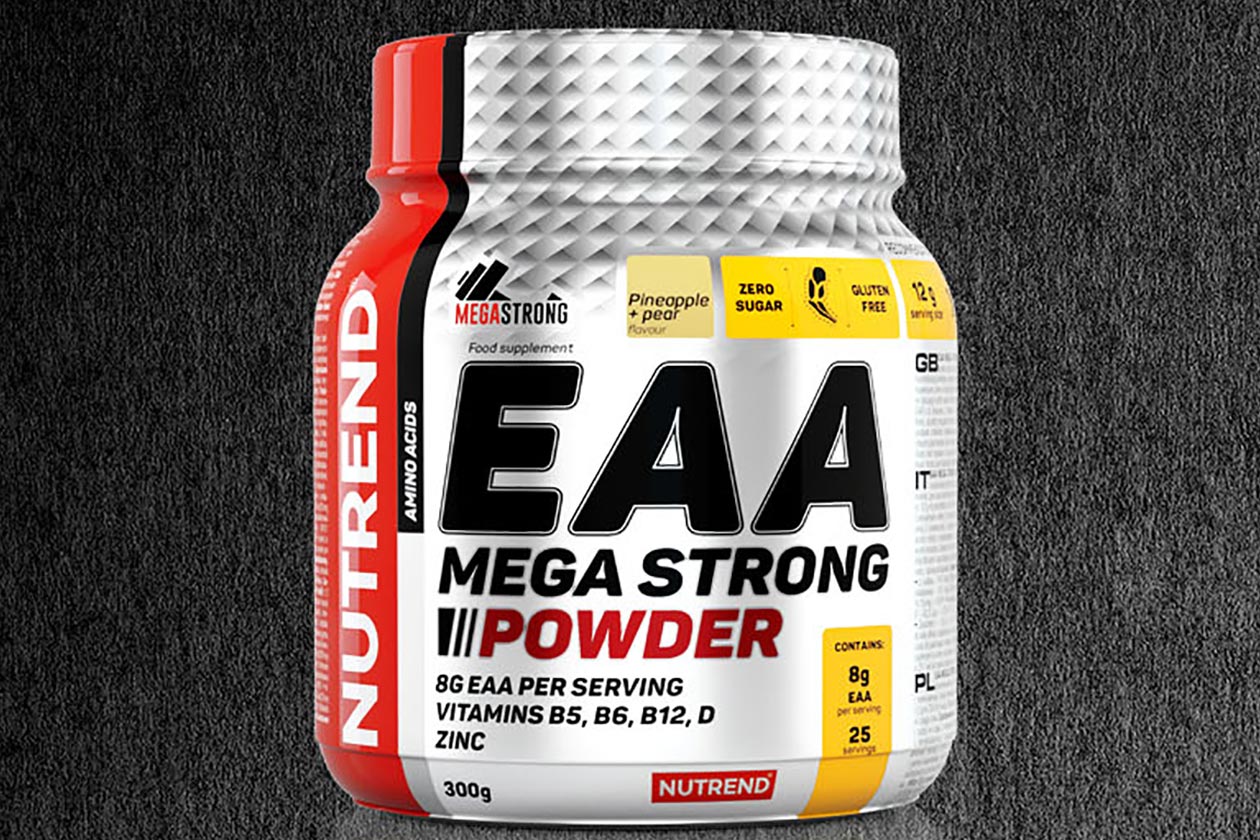 Over the past year, we've seen a countless number of brands introduce new supplements for the amino category powered by a blend of all nine essential amino acids. The giant European company Nutrend is the latest to throw its hat in the ring with a new product this month called EAA Mega Strong.
Like a lot of the other EAA formulas entering the market, Nutrend has packed EAA Mega Strong with all nine of the essential amino acids. Each serving of the supplement comes with a combined 8g of EAAs which does, of course, include BCAAs that make up just over half of that 8g at 4.2g.
To make EAA Mega Strong more than just an EAA, on top of the aminos the brand has thrown in vitamin D, B6, and B12, as well as zinc. By the looks of things, Nutrend's latest is in stores now or at least on the way, with two 25 servings flavors to choose from in Pineapple Pear and Orange Apple.