Nutrend previews its new and rather unique Beauty Collagen Porridge
Apr 11th, 2019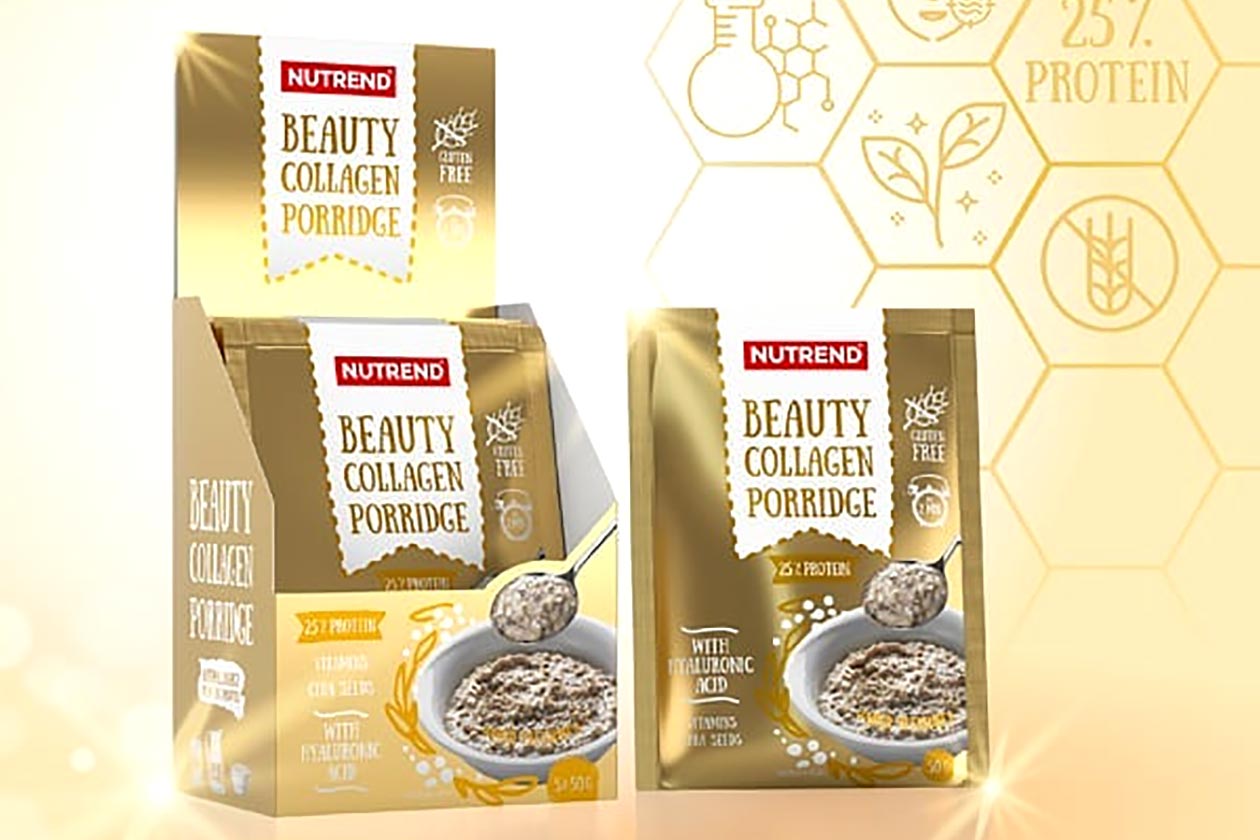 The giant supplement company out of the Czech Republic, Nutrend, has previewed a rather unique upcoming product with Beauty Collagen Porridge. It is a food item that comes in convenient little packets to provide both nutrition and support for healthy skin.
As per its title, the upcoming Nutrend supplement is an on-the-go porridge made with hydrolyzed collagen providing a good amount of protein. It is also gluten free, high in fiber, features a variety of vitamins, and is infused with the common joint support ingredient hyaluronic acid.
We're not sure exactly when Nutrend plans on dropping its newest functional food release, but it is coming soon and will be available in boxes of five sachets.