Nutrex EAA + Hydration comes with 8g of EAAs plus 1.5g for hydration
Apr 19th, 2019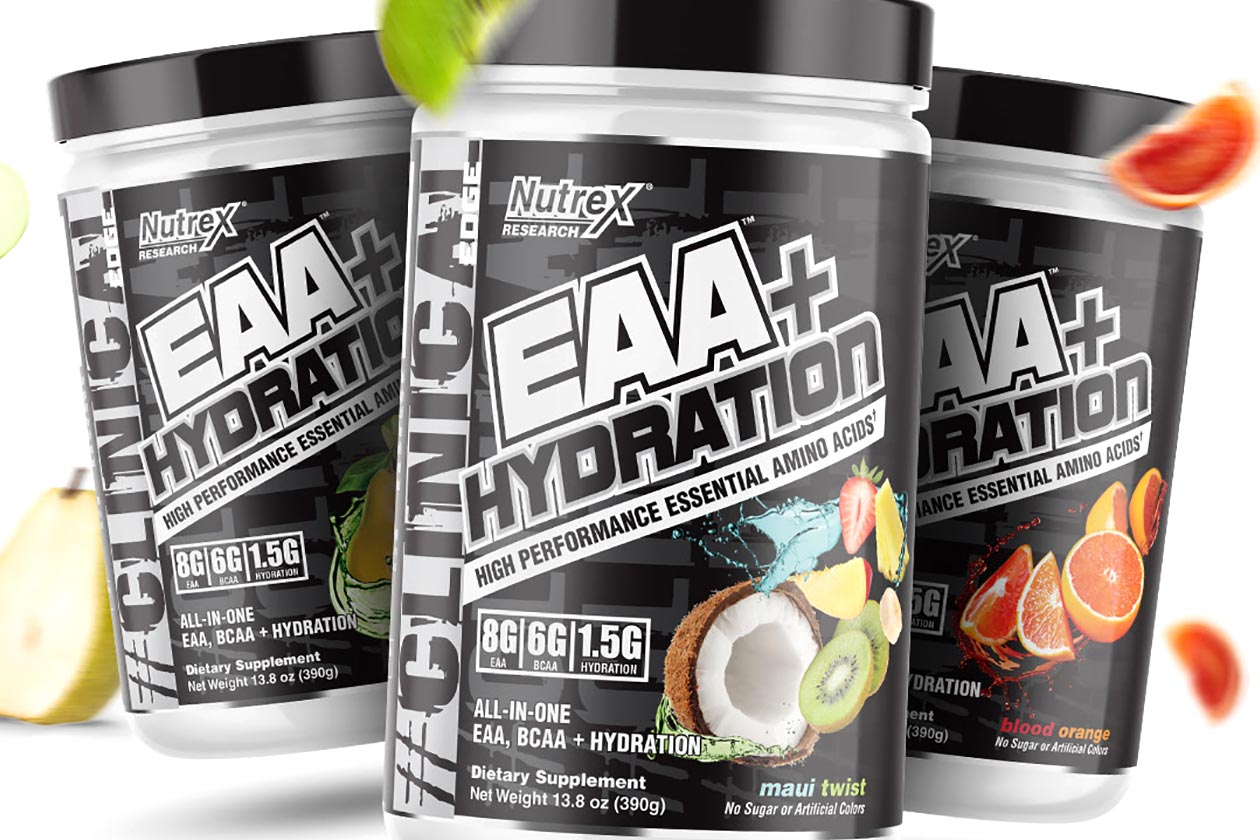 Nutrex has officially launched its newest Clinical Edge Series supplement this week with the essential amino acid formula EAA + Hydration. It is indeed a true EAA product featuring all nine EAAs at a combined dose of 8g per serving to help increase muscle protein synthesis.
As you could probably tell by the name of the Nutrex supplement, EAAs isn't the only feature in the new EAA + Hydration. Also included in the product is a blend of ingredients for better hydration and absorption featuring a gram of taurine, Calci-K, raw coconut water, and AstraGin.
When it comes to flavors for Nutrex's EAA + Hydration, as per usual the brand has given it a rather wide selection of creative options. The EAA supplement has three different flavors to choose from in Maui Twist, Blood Orange, and Apple Pear, each with 30 servings per tub.
The first place fans of Nutrex can grab the new Clinical Edge Series EAA + Hydration is nutrex.com, where a full-tub of the amino formula will cost you $34.99. Also for a limited time, if you purchase the newest Nutrex release directly from its website you'll get a free matte white shaker bottle.