Real Good Foods welcomes its creative new Breakfast Sandwiches
Apr 4th, 2019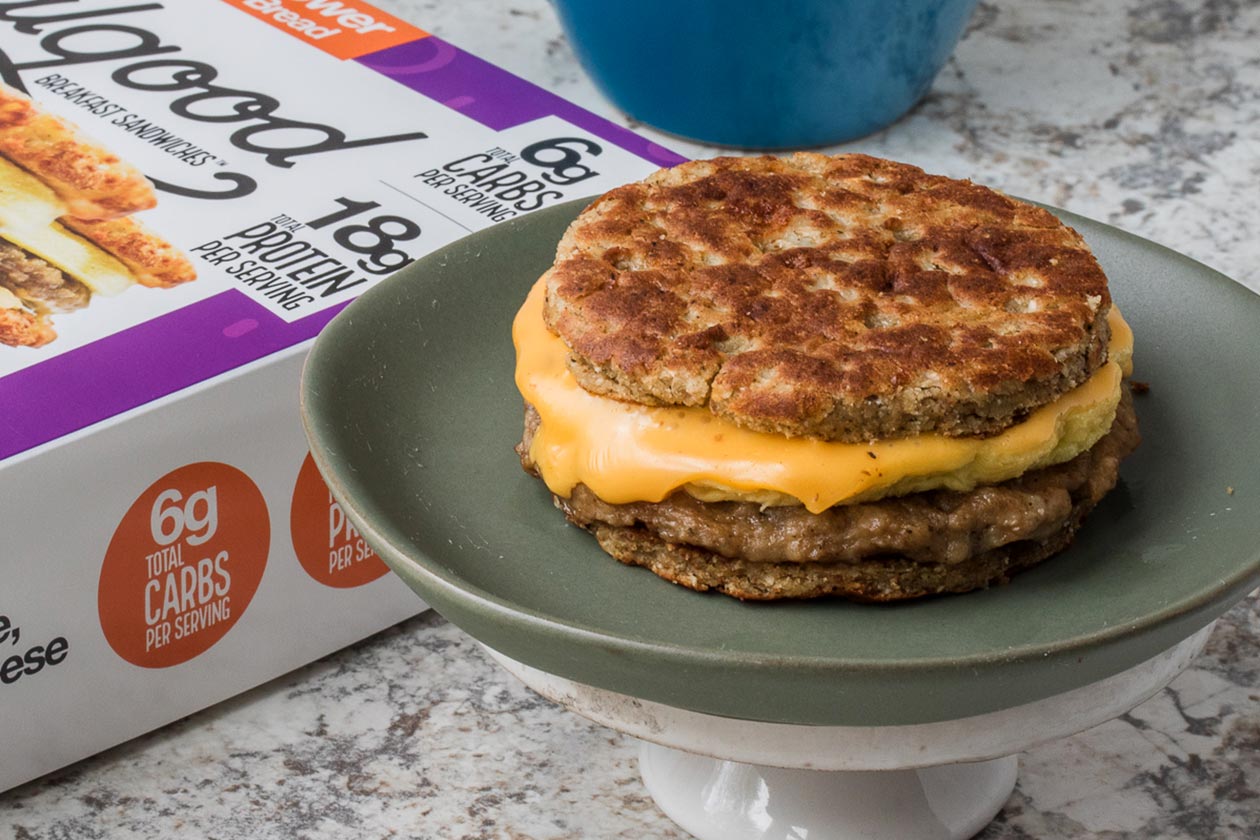 Following the excitement of Real Good Foods' April Fools' Day prank with Real Good Sushi, today it has launched an actual product. The creative new item from the truly innovative food company is Breastfast Sandwiches and just like its other products, this one pack a strong set of macros.
Real Good Foods' all-new Breastfast Sandwiches feature a bun made with cauliflower and cheese, and either sausage, egg and cheddar in the middle or bacon, egg and cheddar. Both of those flavor options have 6g of carbohydrates per sandwich; however, their other macros do vary quite a bit.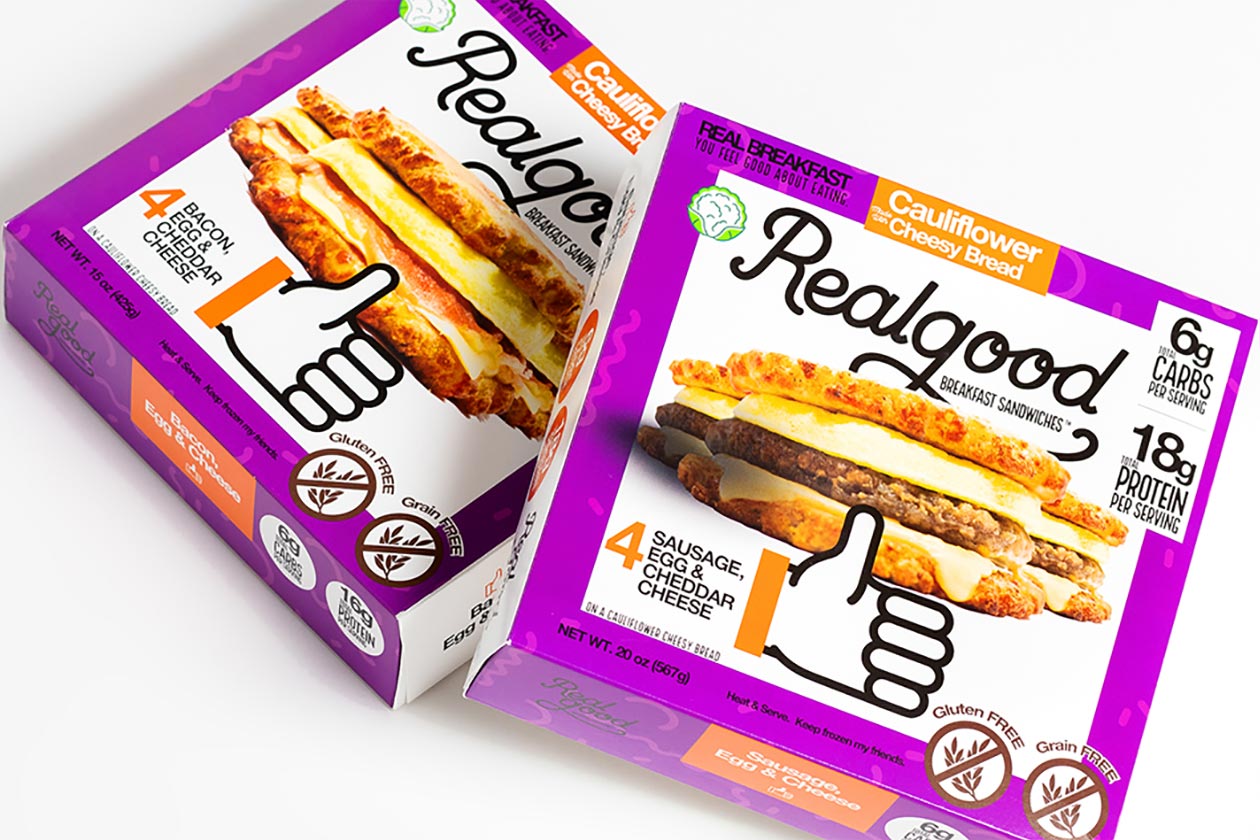 In the sausage, egg and cheddar Breakfast Sandwiches you get a hefty 30g of fat with 12g of that saturated, 18g of protein, and a total of 390 calories. The bacon, egg and cheddar is a lot lighter when it comes to nutrition with almost half the fat at 16g, the protein also at 16g, and 240 calories.
Real Good Foods has made its tasty looking Breakfast Sandwiches available for purchase today directly through its online store. The price on the creative food release is as low as $9.99 per box when buying ten, with each box packing four sandwiches which works out to $2.50 per sandwich.