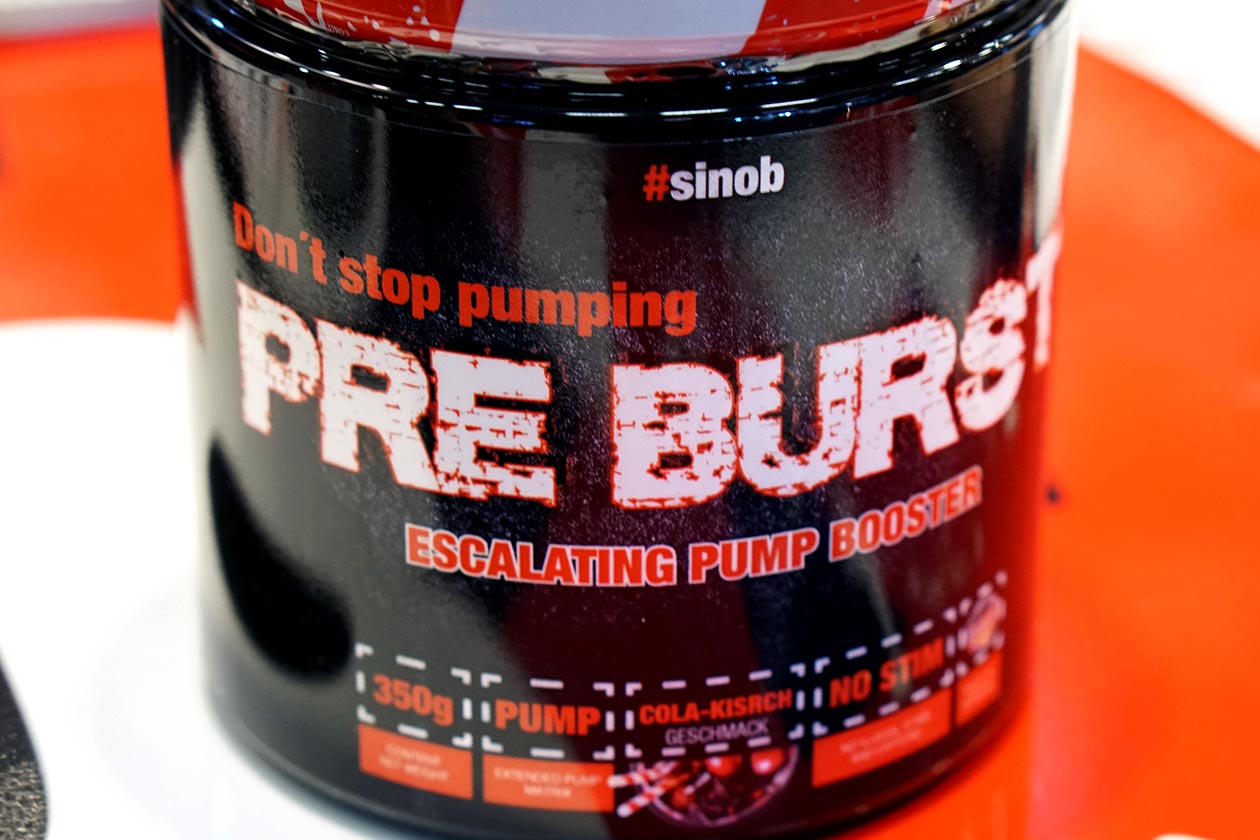 The German supplement company Sinob, which stands for Sh*t Is Not Our Business, has launched an all-new stimulant-free pre-workout at FIBO called Pre Burst. The product is primarily built to help enhance muscle pumps, and it features a whole bunch of transparently dosed ingredients to do just that.
A loaded serving of Sinbo's new Pre Burst includes some heavily dosed features such as 6g of arginine AKG, 8g of citrulline malate, 2.5g of ornithine, and 2g of beetroot. The rest of the ingredients making up the label are 800mg of lysine, a gram of glycine, half a gram of pine bark, 250mg of glutathione, and 300mg of norvaline.
Sinob has put together two different flavors for its new pre-workout Pre Burst with Forest Fruit and Cola Cherry, which are both at FIBO and now available from the brand's website. While the supplement may have some strong doses, it doesn't have all that many servings packed into a full tub with just 14.