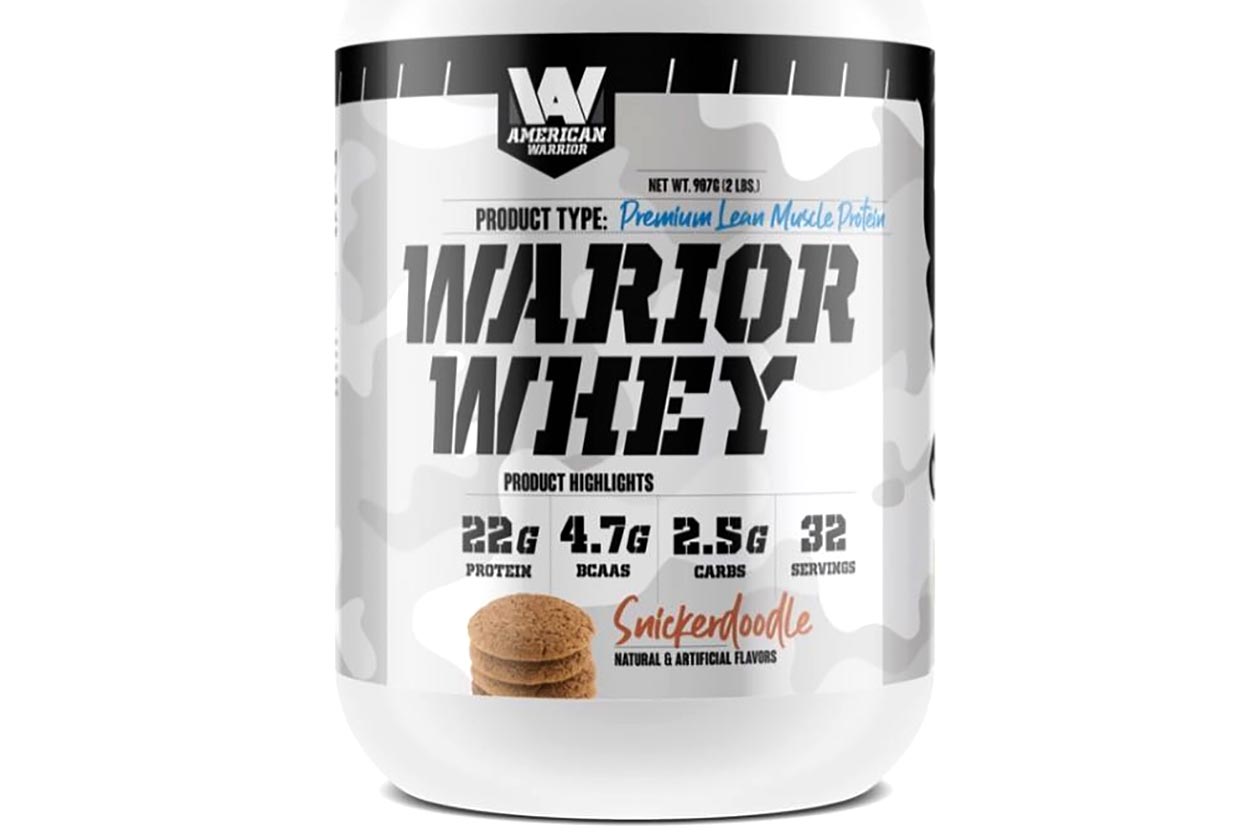 The supplement company American Warrior Nutrition has expanded its list of flavors available for its only protein powder with the whey formula Warrior Whey. The product provides 22g of protein per serving from a blend of protein sources which does, of course, include whey as per its title.
Up until this week, American Warrior Nutrition's protein came in just two traditional tastes with Chocolate and Vanilla in the one 2lb tub size. Warrior Whey now has four flavors to choose from thanks to the introduction of Snickerdoodle and Caramel Latte, both coming in the same tub size.
Fans of America Warrior Nutrition can grab the two new Warrior Whey flavors directly from its website where they cost the same as the original two at $39.95 per tub.