The Cereal School is a unique functional food company that makes an incredibly low carbohydrate, high protein breakfast cereal. The creative brand has just one product available at the moment which is a sweet and crunchy cereal that comes packaged in single serving bags.
The tastes you have to choose from for the Cereal School's delicious looking snack are Fruity and Cinnamon Bun. Both flavors have a nutrition profile leaner than any protein bar we know of with 16g of protein from quality milk isolate, just a gram of carbohydrates, 3.5g of fat, and 100 calories.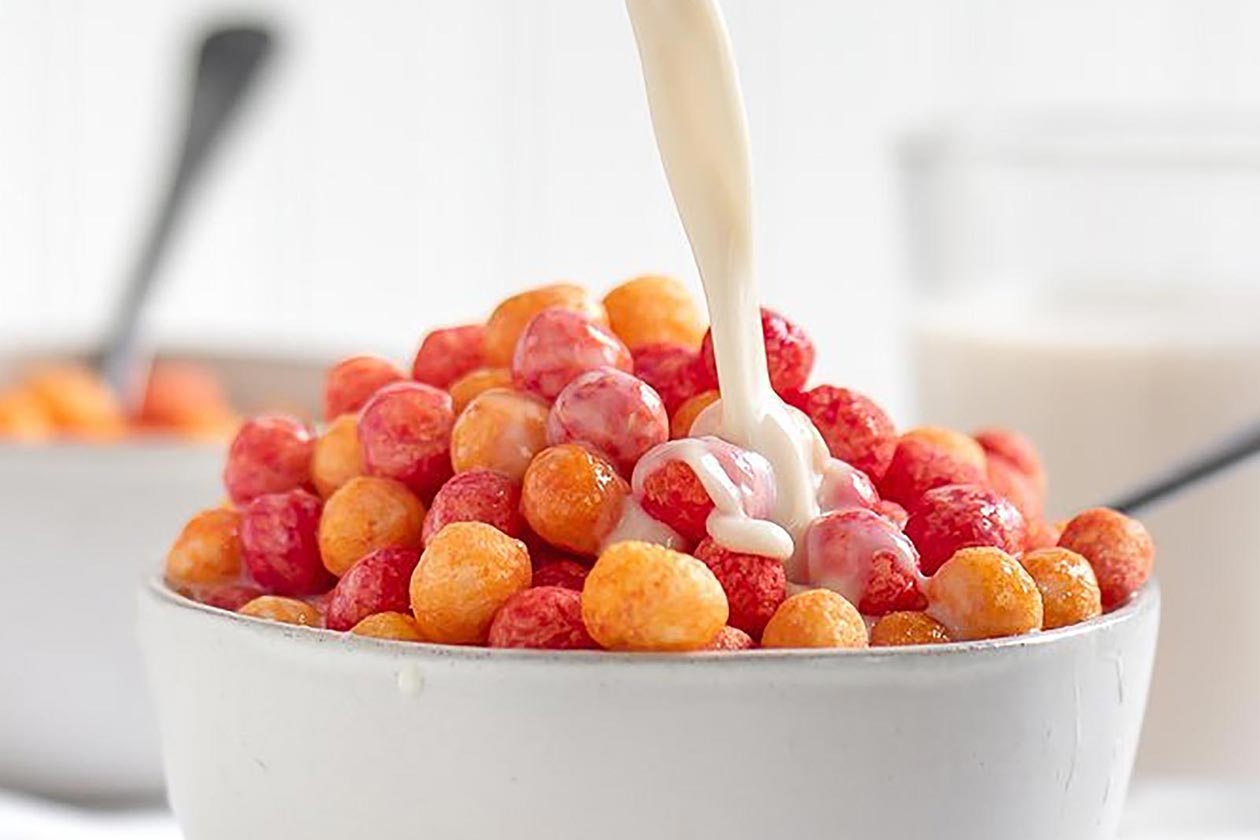 As impressive as the macros on the Cereal School's product are, that isn't where the highlights end. The high protein breakfast cereal is also grain and gluten free, and it is has no artificial ingredients with the all-natural monk fruit in the mix as a sweetener.
The Cereal School suggests a variety of ways to enjoy its high protein cereal including the traditional method of in a bowl with some milk. To keep things low carbohydrate the brand tells fans to go with an unsweetened nut milk, and you can also eat the product as is, straight out of the bag
The high protein cereal isn't available in any stores just yet, but you can purchase it directly from the Cereal School website with free shipping on any amount. As for the price, it is actually very competitive compared to other snacks and functional food on the market with bags for as low as $2.09 each.
The purchase options are a dozen bags of either Cereal School flavor for $29.99, or two dozen for an even better $49.99. The larger 24 bag option works out to that strong $2.09 each, and you also get the bonus of being able to order half of each flavor for the 24 pack, which isn't an option for the 12.