Alpha Dreams gets revamped with ingredients added and removed
May 8th, 2019
Alpha Lion has revamped its nighttime supplement Alpha Dreams giving it a slightly different formula with ingredients being both removed and added. The product is still designed to deliver a handful of benefits in that crucial nighttime window including increased recovery, deeper sleep, and support for weight loss.
Most of the ingredients from the previous version of Alpha Lion's Alpha Dreams are still in the updated formula. The brand has carried over chamomile, melatonin at half the dose with 2mg, GABA, mucuna pruriens, twice as much theanine, ZMA, glutamine, and ashwagandha but this time it is KSM-66 branded ashwagandha.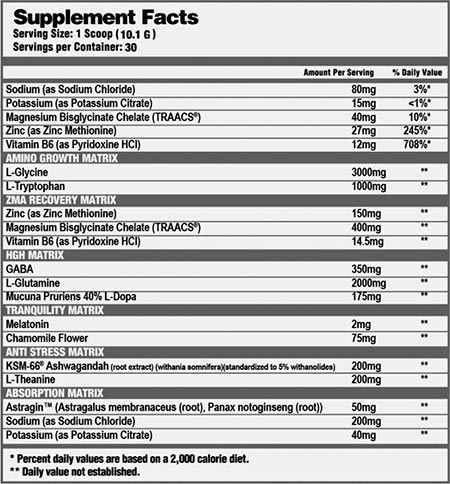 Where the changes in Alpha Dreams come in are the few ingredients that have been removed and the few added. Alpha Lion's nighttime supplement no longer includes leucine, lysine, 5-HTP, or tyrosine, but it does now feature 3g of glycine, a gram of tryptophan, and 50mg of the popular absorption enhancer AstraGin.
Fans of Alpha Lion can grab the revamped Alpha Dreams directly from the brand's online store in the fruit punch flavor named Tropical Terminator and honey lemon recipe Honey Badger. The product has a regular direct price of $57, although through until this Sunday you can use the code "TROY DID IT" and get it for $39.90.