Alpha Lion's non-stim Cheetah is just as well-rounded as the stim version
May 26th, 2019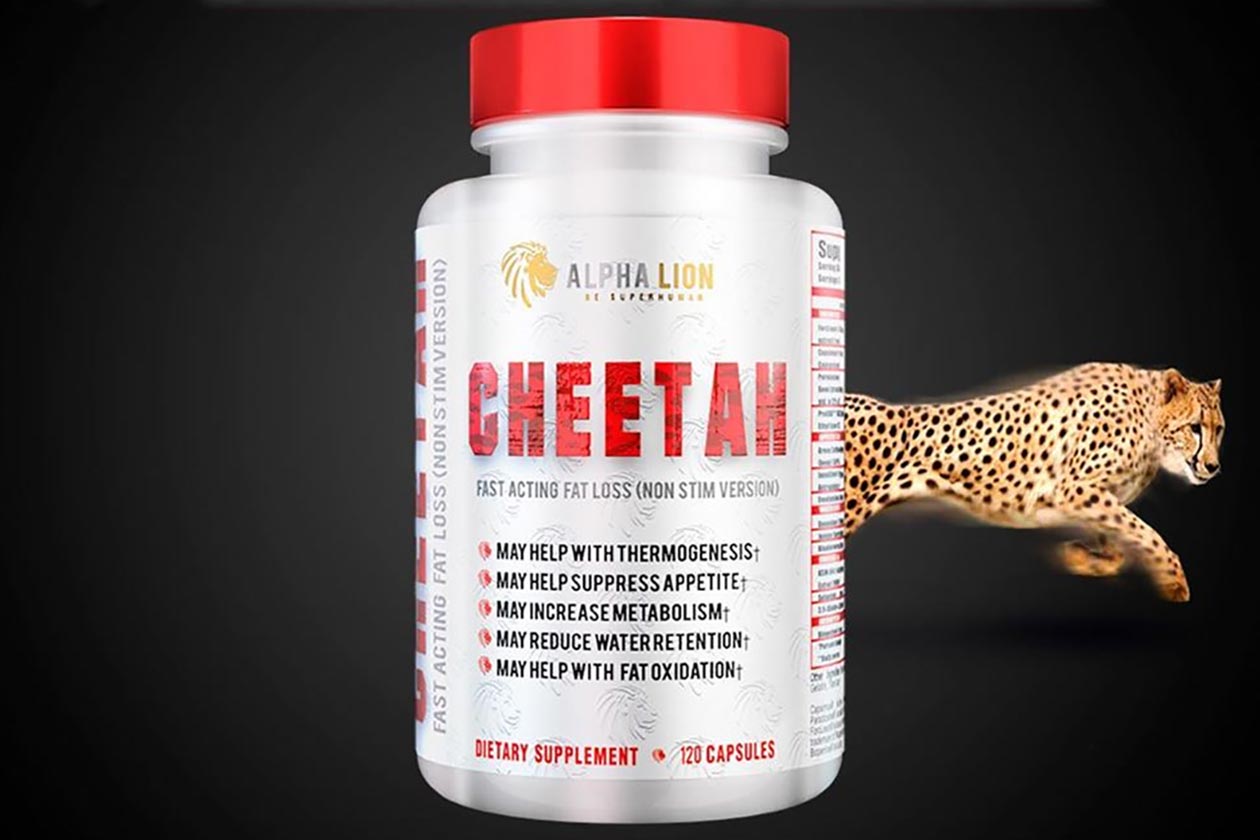 Tomorrow, Alpha Lion will be launching the new version of is weight loss supplement Cheetah that is a lot more complex than the original, carnitine based liquid. As previously confirmed, the brand actually has two new versions of the product, a stimulant formula as posted about earlier this week, and a stimulant free option.
While Alpha Lion's non-stim Cheetah is named the same as the regular stimulant fueled option, it actually features an entirely different combination of ingredients. Another big difference with the non-stim Cheetah is that it comes in capsule form as opposed to flavored powder like the stimulant Cheetah.
Despite it not having any stimulants to increase energy, Alpha Lion has still packed a comprehensive formula into its non-stim Cheetah. The supplement says that it may help with fat oxidation, suppress appetite, enhance thermogenesis, reduce water retention, and provide metabolism support.
You can see the full mix of ingredients Alpha Lion has brought together for its non-stim fat burner in the facts panel above, with everything openly and transparently listed. The product includes highlights such as Paradoxine grains of paradise, ProGBB, the premium patented InnoSlim, CapsiMax, and KSM-66 ashwagandha.
As mentioned, Alpha Lion will be making both of its new Cheetah supplements available for purchase through its direct-to-consumer website tomorrow. The stimulant powered fat burner will carry a price of $49 per tub, while the stimulant free capsule Cheetah will be a bit more expensive at $54.