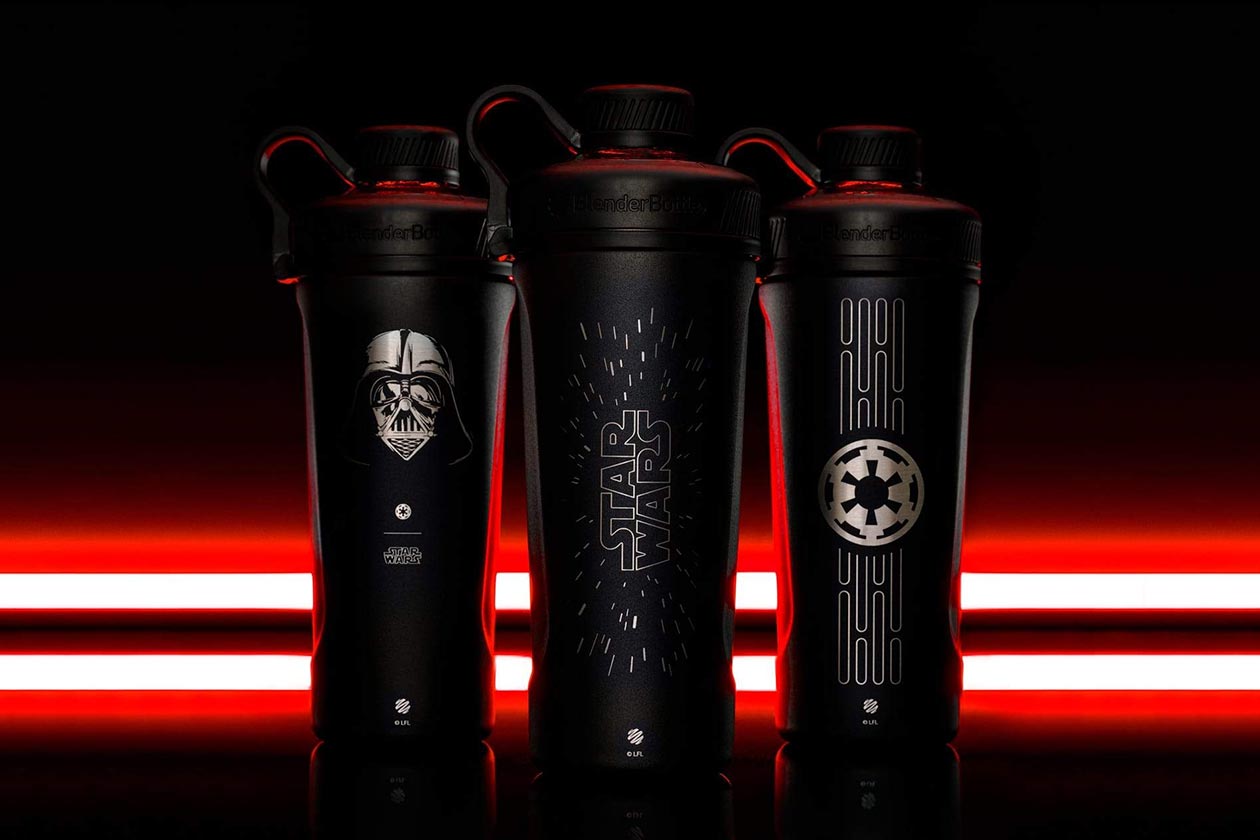 In celebration of Star Wars Day — May The 4th Be With You — BlenderBottle has launched a full family of Star Wars themed shaker bottles. The officially licensed collection is made up of an impressive 12 different designs, with some of those designs coming in two color options.
All of the shakers in BlenderBottle's Star Wars series are steel Radian Bottles, which is the brand's high-quality 26oz shaker made with stainless steel. The collection of shakers includes nine black-themed bottles for the Dark Side, and another eight white-themed options for the Light Side.
There are a bunch of shakers featuring the one and only Darth Vader as well as simpler designs with various logos and Star Wars related words. You can get a closer look at the entire Star Wars collection from BlenderBottle on its website where you can also purchase any them at $34.99 each.