Martyn Ford launches his Ignite Nutrition pre-workout Dominate-Up
May 6th, 2019
Dominate-Up is a pre-workout from Martyn Ford's still very new supplement company Ignite Nutrition which didn't previously have a competitor in the saturated category. The product features a mostly transparent formula aimed at delivering a complete pre-workout experience with a variety of effects for while you workout.
To help enhance muscle pumps and improve performance, Ignite Nutrition has packed Dominate-Up with a heavy 11g of active ingredients. The list of features taking care of that includes three forms of creatine, 3.5g of pure citrulline, 2g of the branded GlycerPump glycerol, 1.8 of beta-alanine, a gram of taurine, and half a gram of tyrosine.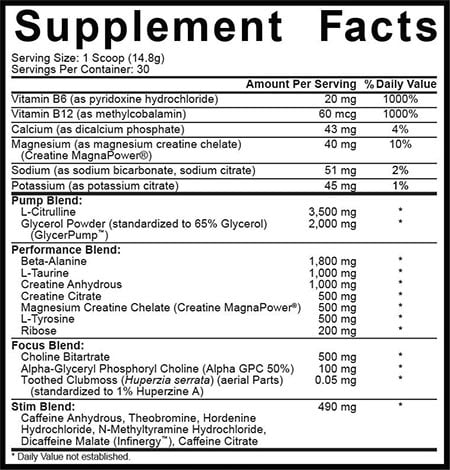 Dominate-Up is also designed to deliver two of the more common pre-workout benefits with increased energy and improved focus. On the energy side, you get a 490mg stimulant blend including the likes of theobromine, hordenine, and 330mg of caffeine from three sources, then for focus there is choline, alpha-GPC, and huperzine A.
Martyn Ford's Ignite Nutrition has launched Dominate-Up in the one 30 serving tub size with two tastes to choose from in a traditional Fruit Punch, and a not so traditional Rocket Pop. The pre-workout is now in stock and available for purchase alongside Ford's other four supplements at ignitenutrition.com for $37.95 per tub.