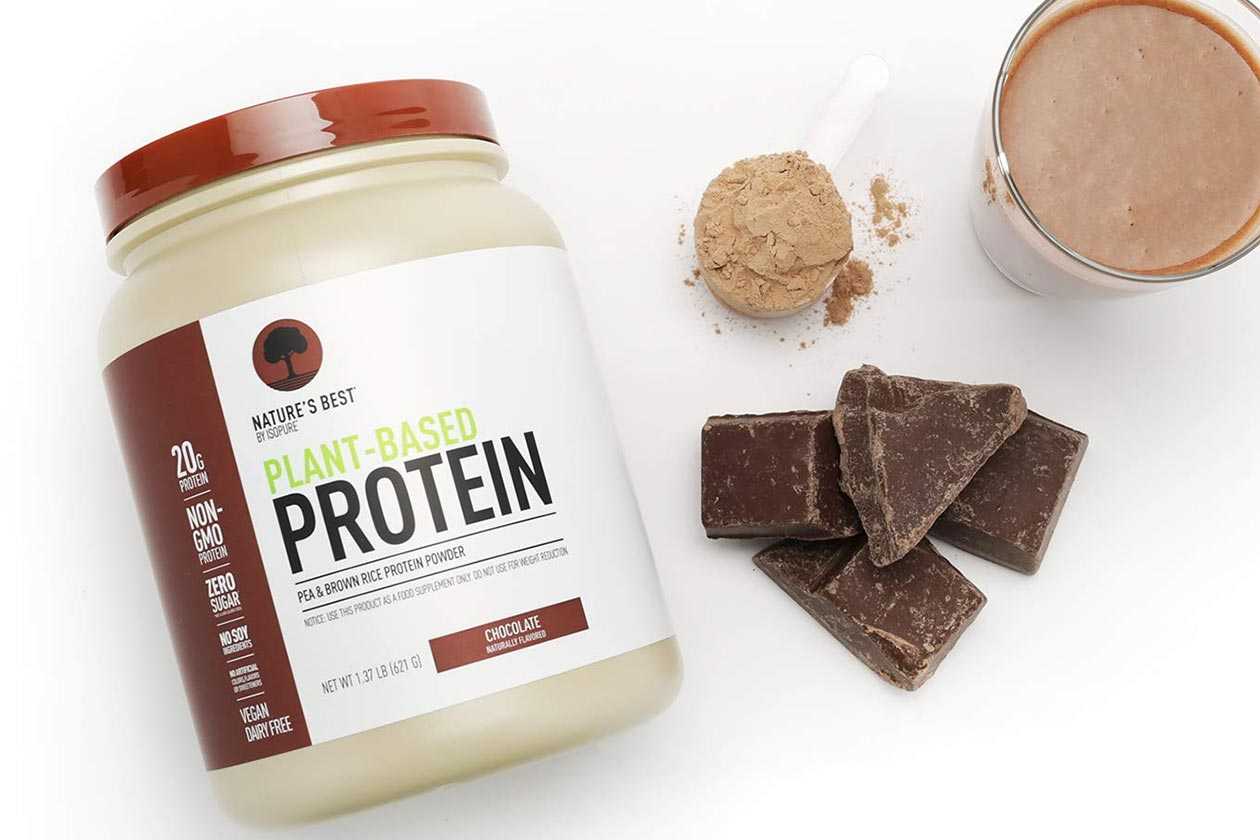 The Isopure brand has always specialized in protein supplements and has a long-running line of products consisting of both RTDs and more traditional powders. Isopure has now introduced a type of protein it didn't have available before with Plant-Based Protein; a protein powered by plant protein sources.
Like a lot of other competitors in the growing plant protein market, Isopure's entry provides 20g of protein per serving instead of 25g like you get in most whey formulas. The protein in Isopure's new Plant-Based Protein comes from just two different sources with organic pea protein and organic brown rice protein.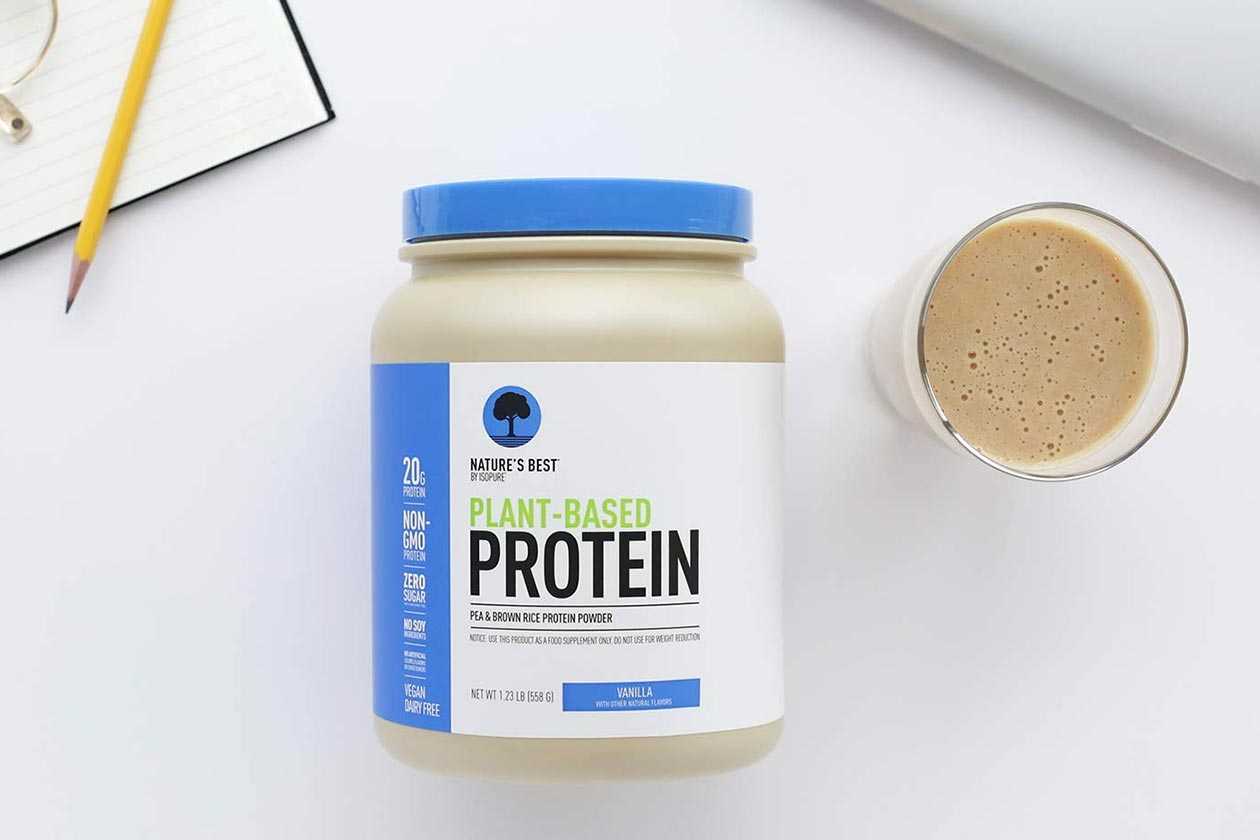 The other macros in the Isopure Plant-Based Protein include 4g of carbohydrates with half of that fiber, 2g of fat, and a total of 110 calories. There are four flavor options available for the vegan-friendly supplement, all of which are naturally flavored with Chocolate, Vanilla, and Strawberry, as well as an Unflavored option.
One of the first places stocking the newest Isopure product is the major retailer the Vitamin Shoppe who has all four flavors in stock on its website at $24.99 for a full 20 serving tub.