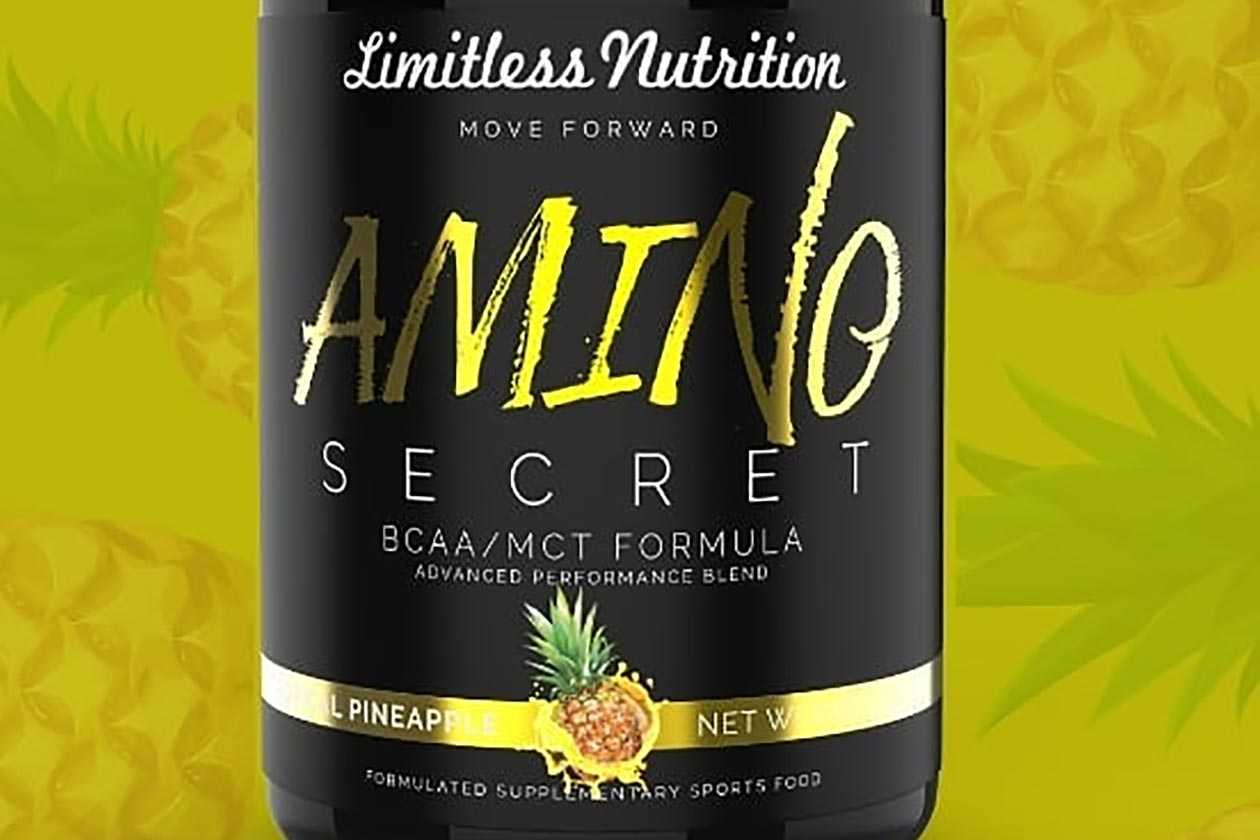 The long-running Australian supplement company Limitless Nutrition is getting ready to expand its currently small line of products with an amino formula. The upcoming item is named Amino Secret, which features more than just aminos in a combination of MCTs and a handful of aminos.
A full tub of Limitless Nutrition's upcoming Amino Secret has 32 servings in total, each providing just under 5g of BCAAs at an exact dose of 4.8g. Alongside the BCAAs are a couple of other aminos in citrulline malate at a light dose of 840mg, glutamine at 2g, and as mentioned, MCTs at 1.44g per serving.
By the sounds of things, Limitless Nutrition plans on dropping Amino Secret sometime in the near future, with no exact launch date or week confirmed for now. It also looks like the amino supplement will be hitting stores and stockists in just the one flavor to start with Tropical Pineapple.