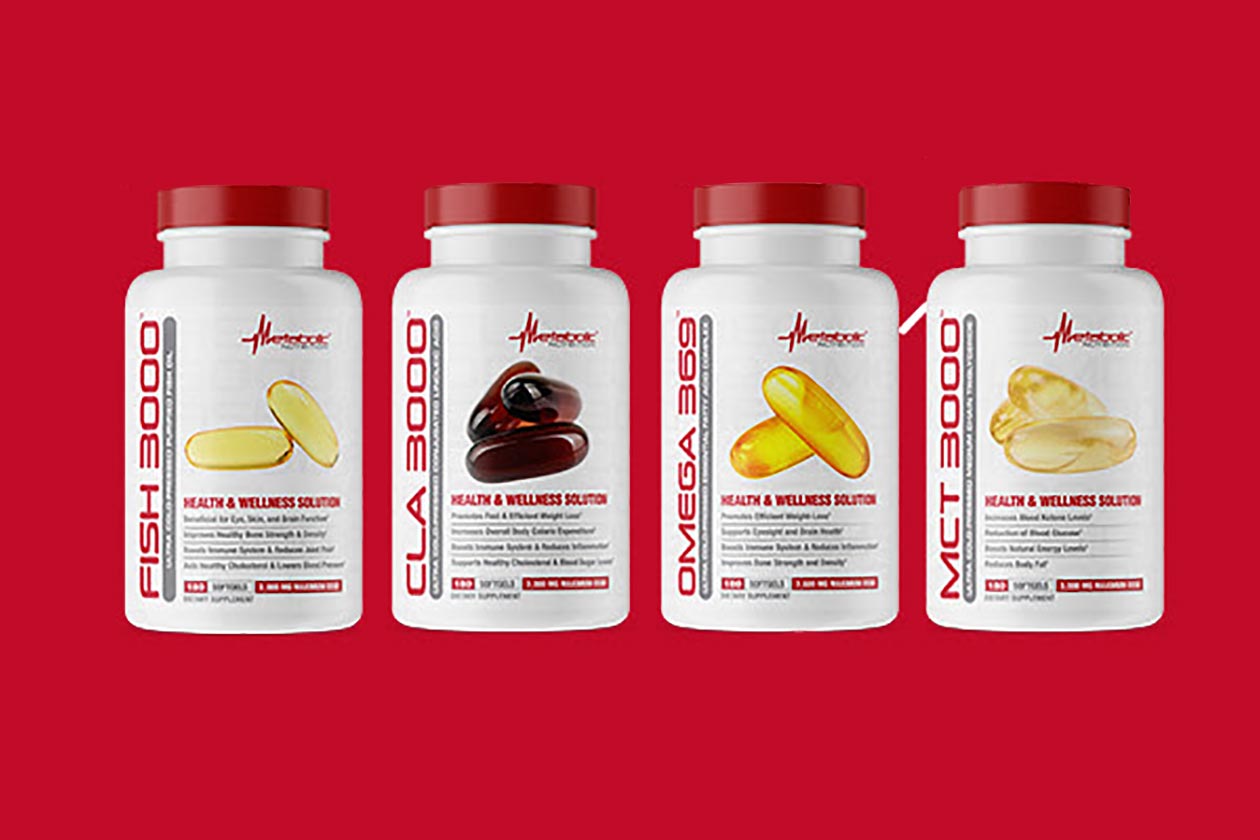 Last week we shared details on a simple supplement from Metabolic Nutrition in CLA 3000, which as it turns out is one of four products in the brand's new Health and Wellness Series. The other items are all just as basic as CLA 3000, being powered by the one main feature
Making up Metabolic Nutrition's Health and Wellness Series alongside CLA 3000 are Omega 369 made up of omega 3, 6 and 9 fatty acids. The other two supplements are MCT 3000 and Fish 3000, that are just like CLA 3000 and feature 3,000mg of their titles ingredients, MCT and Fish Oil per serving.
Metabolic Nutrition has said that the Health and Wellness Series is due to launch soon and has yet to make it available on the brand's website. The retailer My Supplement Store does, however, have all four products in stock in 90 and 180 count bottles for $19.99 and $36.99 respectively.