3 years ago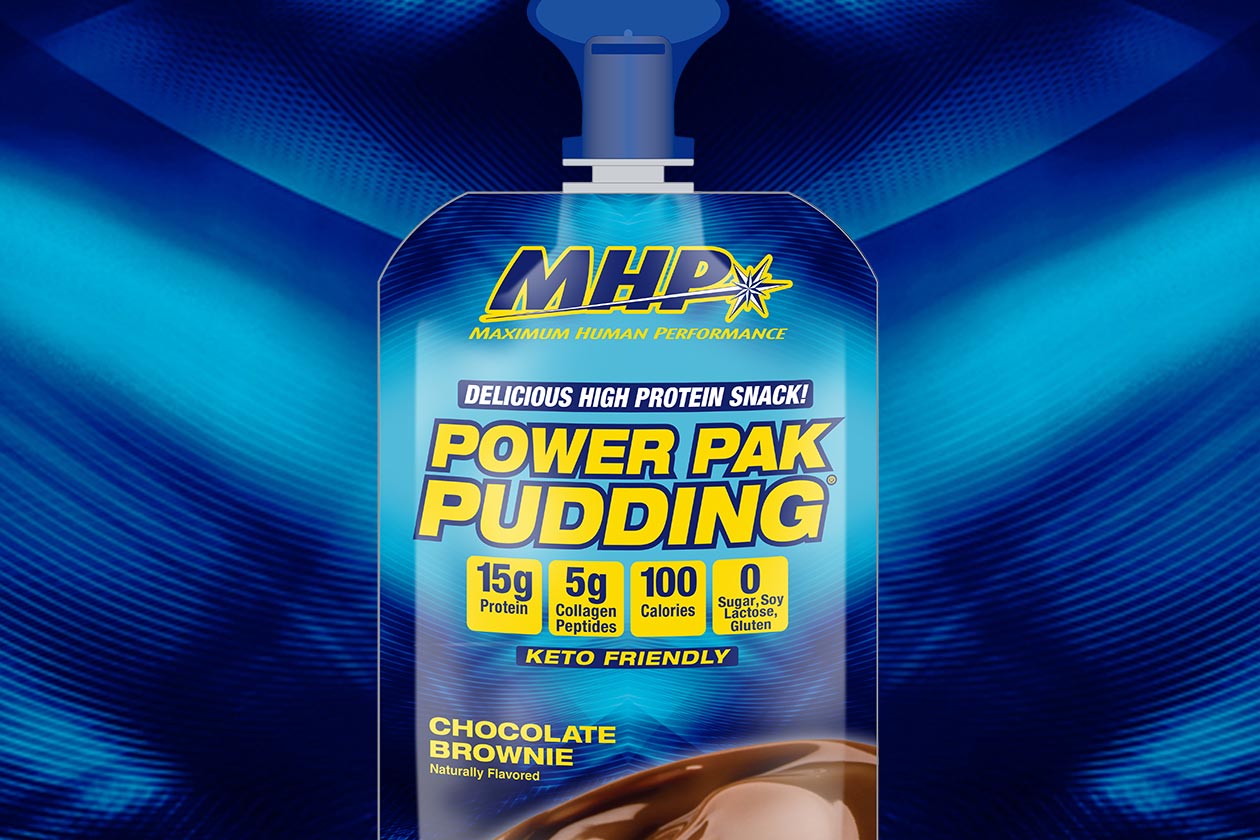 Just as it recently previewed, MHP has launched its delicious high protein, Power Pak Pudding in more convenient, on-the-go pouches. The actual product has been around for quite some time but has only ever been available in forms where it's best eaten with a spoon or some sort of spoon like utensil.
As mentioned, MHP's new pouches are indeed more convenient with the advantage of being able to be eaten straight out of the squeezable pack. The product is said to deliver the same great tasting experience as the original Chocolate Brownie pudding plus a nutrition profile leaner than most protein bars.
An entire Power Pak Pudding pouch provides a strong 15g of protein coming from a mix of milk protein isolate and collagen peptides. The rest of its macros are impressively light with just 5g of carbohydrates, zero sugar, 3g of fat, and 100 calories, which as mentioned is a much leaner profile than your typical bar.
MHP's more convenient form of Power Pak Pudding is now available for purchase directly from its own online store where six pouches usually costs you $25.50. For a limited time, the brand is discounting the high protein snack to $17.99 plus free shipping, which works out to a very reasonable $3 per pouch.