Muscle Sport's cost-effective and exclusive Pro Series goes international
May 1st, 2019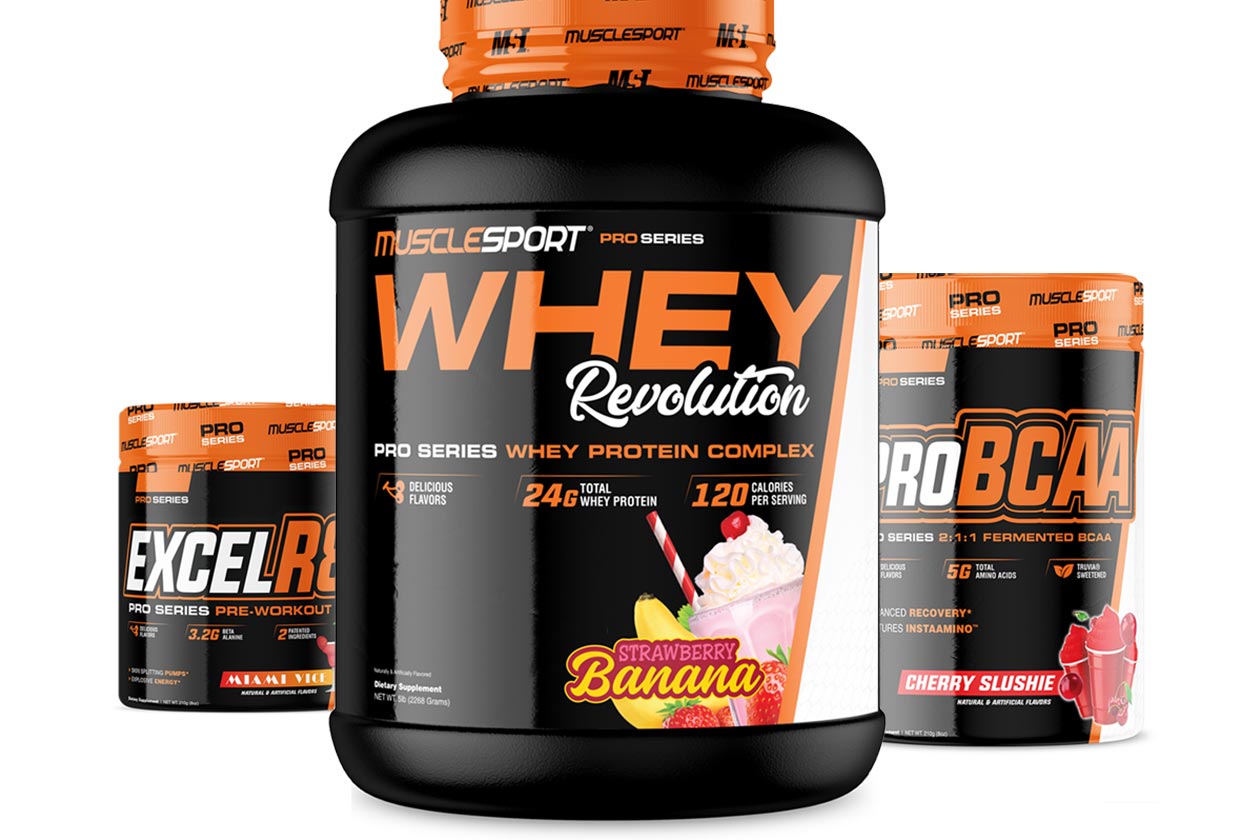 Muscle Sport's Pro Series is a cost-effective line of supplements that is now slowly hitting shelves in countries around the world. The previously US retailer exclusive family consists of three mainstream category competitors including an amino cocktail, a whey fueled protein powder, and a reasonably comprehensive pre-workout.
The Pro Series protein powder Whey Revolution and amino Pro BCAA keep things pretty simple with the former being a low fat and low carbohydrate whey formula providing 22g to 24g of protein per serving. As for Muscle Sport's Pro BCAA you get 5g of its title ingredient plus a blend of electrolytes to support hydration.
Lastly you have the Pro Series pre-workout ExcelR8 that packs 3.2g of the performance ingredient beta-alanine and a 2.375g pump blend including two types of creatine and glycerol. There is of course also a handful of ingredients for energy by way of a 400mg blend featuring two forms of caffeine plus synephrine.
As mentioned, one of the aims of the Pro Series is cost-effectiveness, so it makes sense the formulas have been kept fairly simple compared to the likes of Muscle Sport's Black Series. The line was originally introduced a couple of years ago, but as confirmed, it is now hitting shelves around the globe and remains a brick and mortar exclusive in the US.