Mutant unveils and samples its energy enhanced amino at BodyPower
May 11th, 2019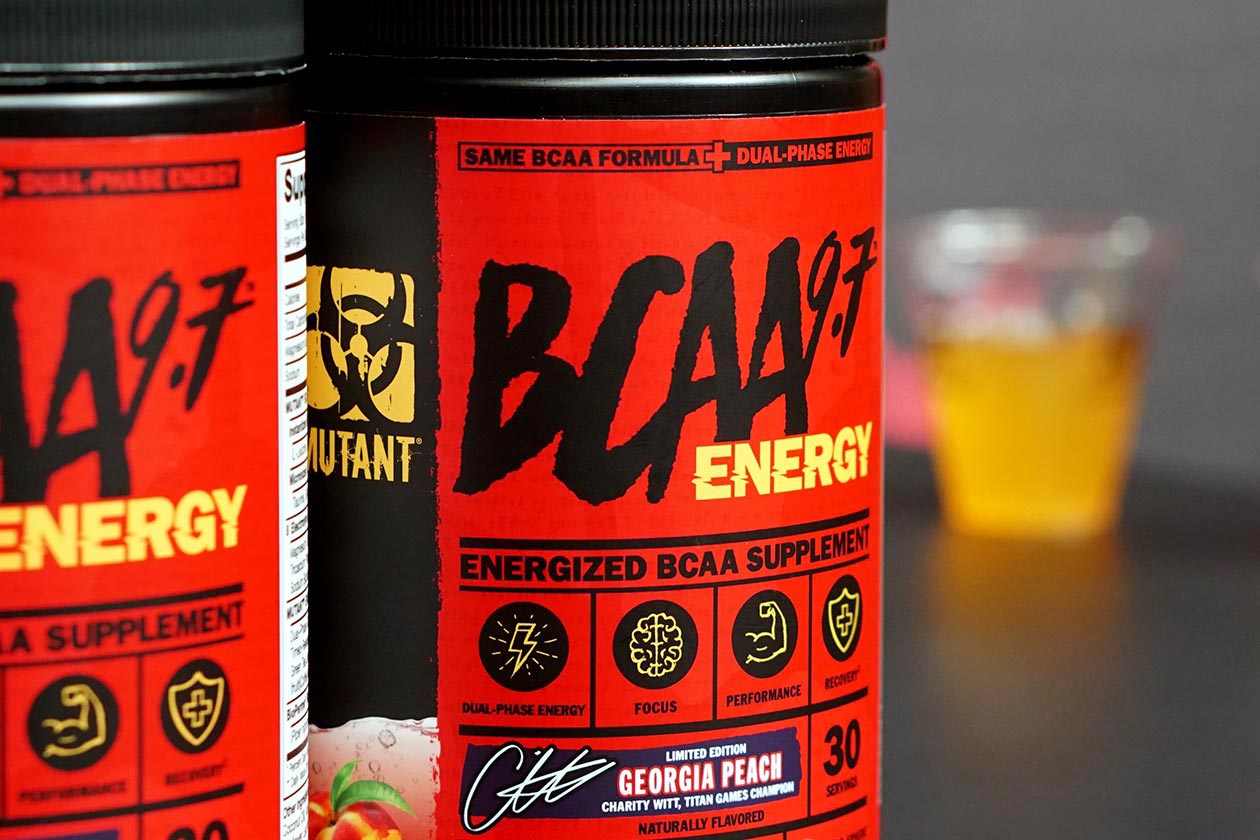 Mutant has brought its all-new and still coming soon amino supplement Mutant BCAA Energy to BodyPower this weekend, where we've finally got a look at the formula behind it. Previously we only knew the product would have 9.7g of aminos plus unique micro-spheres to deliver immediate and delayed waves of energy.
On the amino side for recovery, Mutant BCAA Energy comes with 7.2g of BCAAs and to push it up to that 9.7g total there is another 2.5g of taurine, glycine, glutamine, arginine, and tyrosine. Alongside that the brand has included a 240mg electrolyte blend for hydration, and of course, one last blend to help enhance focus and energy.
The weight of the energy and focus blend in Mutant BCAA Energy is 220mg per serving and it features regular caffeine anhydrous, time release ZumXR caffeine in micro-spheres, green tea, and green coffee bean. All together the ingredients provide a reasonable total of 140mg of caffeine per serving to provide those energy and focus benefits.
Mutant has said its energy enhanced amino supplement is due to be available sometime soon packing the usual total of 30 servings per tub. There is just one flavor confirmed so far for Mutant BCAA Energy with a limited edition Georgia Peach put together in partnership with its athlete Charity Witt.