BPS shares the formula behind its high focus Not4Pussy Psychodelic-P-Matrix
May 3rd, 2019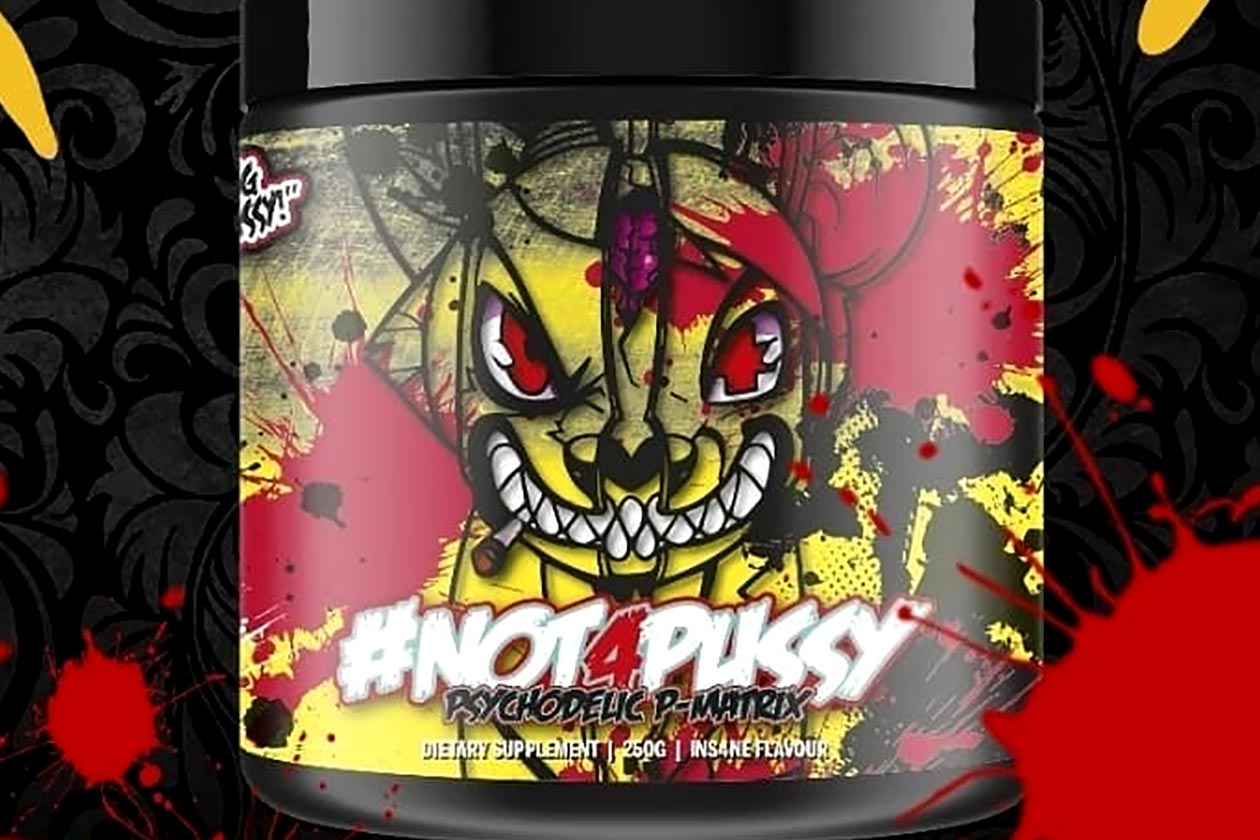 The latest version of BPS Pharma's Not4Pussy pre-workout has been unveiled, and like all of the Not4Pussy products before it, it has a fairly comprehensive combination of ingredients. The main point of difference with the new Not4Pussy Psychodelic-P-Matrix is that the brand has designed it to provide a more intense level of mental focus.
For energy and performance, BPS Pharma has packed its latest entry in the long-running Not4Pussy family with 1.225g of taurine, 300mg of caffeine, 380mg of rhodiola, and a very light 825mg of beta-alanine. There is a bunch of other ingredients in the supplement, as mentioned, one of the primary purposes of Not4Pussy Psychodelic-P-Matrix is to deliver better focus.
Rounding out the other half of the new Not4Pussy pre-workout is 80mg of phenylpiracetam, 65mg of naringin, 35mg of synephrine, 450mg of hoodia, 200mg of schisandra, and 170mg of n-acetyl-l-tyrosine. You can see the official facts panel for BPS Pharma's upcoming Not4Pussy Psychodelic-P-Matrix above, which also confirms it has a total of 28 servings per tub.
The German-based supplement company BPS Pharma plans on following up today's complete unveiling with the availability of its newest high focus pre-workout in a couple of weeks. The brand is looking to officially launch Not4Pussy Psychodelic-P-Matrix exclusively through its online store at not4pussy.com on Friday the 17th of this month.