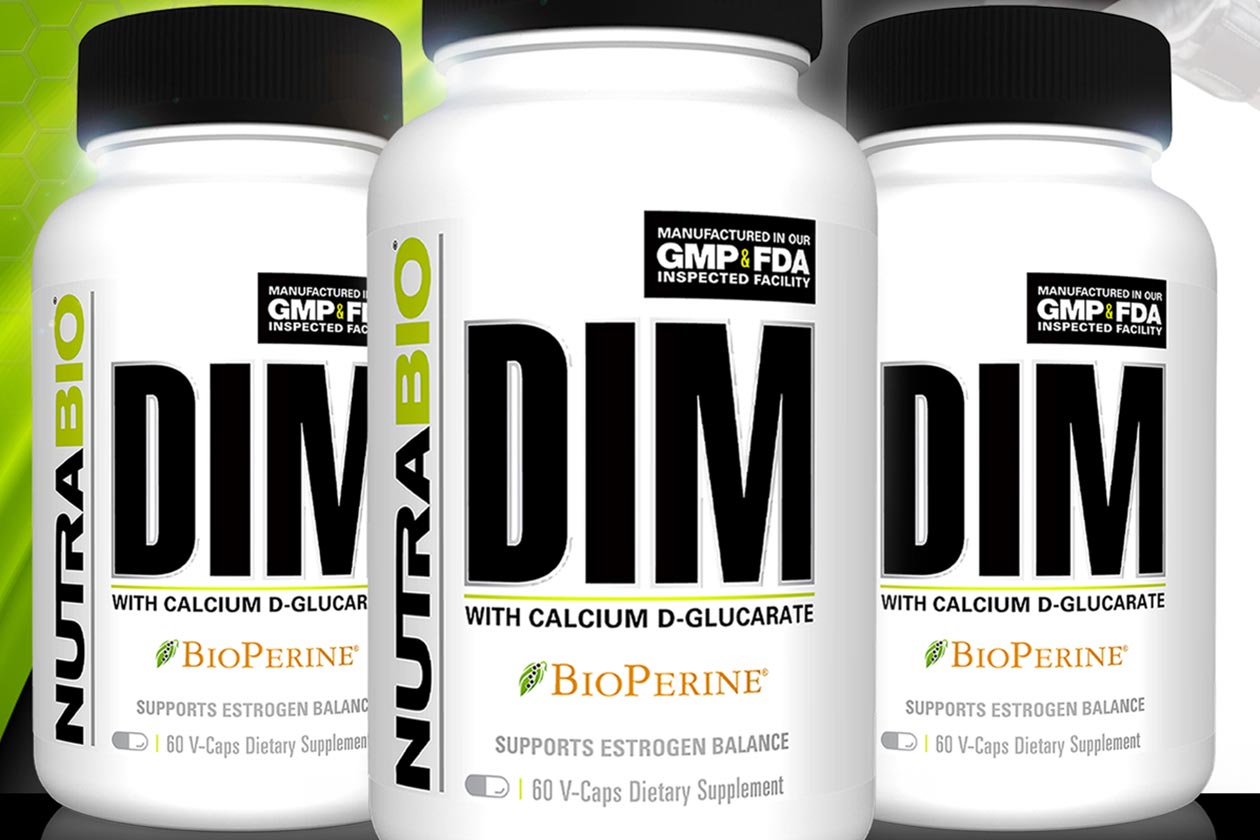 The releases continue to keep come in from Nutrabio, with this week bringing the reveal and release of another new supplement from the Stack3d Certified brand. The latest addition to Nutrabio's already large but continuously growing lineup is another product named after its main ingredient in DIM.
Nutrabio's all-new DIM is powered by diindoylymethane or more briefly known as DIM, which is included at a dose of 100mg per capsule to support estrogen balancing. The brand has also thrown in half a gram of calcium d-glucarate and the commonly used BioPerine black pepper at 5mg for better absorption of everything.
As per usual, Nutrabio has made its newest supplement available first directly through its own online store over at nutrabio.com. Being a simple product the price on it isn't too high at $19.99 for a full bottle of 60 capsules which should last men 30 days and women 60 when taken as directed.