May 21st, 2019
Vibrance is a new supplement on the way from MAN Sports' health and wellness brand Nutritox, that we already know is getting a bunch of updates in 2019. The upcoming product is quite a unique, all-in-one type formula designed to provide support in a variety of areas, and is promoted as a women's supplement.
Nutritox Vibrance comes with eight main ingredients including highlights such as a strong 600mg of KSM-66 ashwagandha, 100mg of ALA for weight management, and 250mg of Setria glutathione. The overall combination aims to promote clearer skin and a brighter complexion, as well as a healthy hormone balance.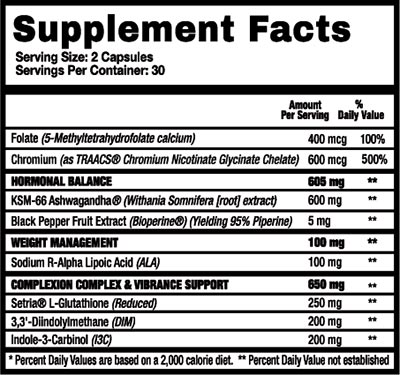 Vibrance is going to be a great addition to Nutritox's growing line of products as it is not a type of supplement the brand currently has available. Vibrance is due to launch sometime next month through the Nutritox website where you can also now sign up to be notified right when it arrives.