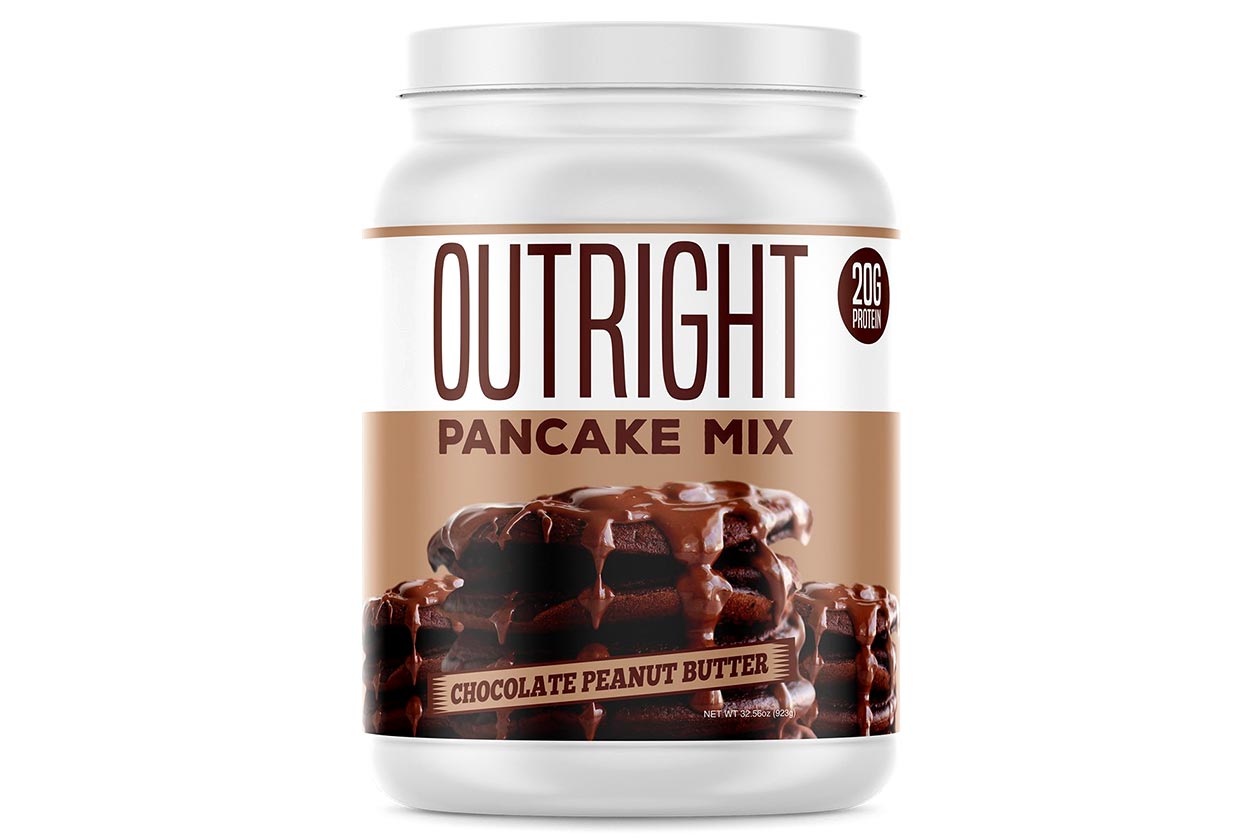 Marc Loliner's long-awaited high protein pancake mix has finally arrived this week from his fast-growing functional food brand, Outright. The company initially started with a game-changing protein bar that really melts in your mouth, although it now has a wide variety of items including wafers, peanut butter, and now a pancake mix.
The Outright Protein Pancake Mix intends to make a healthy high protein breakfast simple and easy with a straightforward set of instructions. All you need to do with the product is combine two scoops with water, stir it up, then throw it on the pan. It is really that simple, and since all you do is mix it with water, the macros on the label are what you get when finished.
Packed into a two-scoop serving of Marc Lobliner's exciting new Outright Protein Pancake Mix is 20g of protein, 9g of fat with 4g saturated, and 30g of carbohydrates with 9g of that sugar. Like all of Outright's other products, the ingredients in the Pancake Mix are pretty simple with things like whey isolate, wheat flour, peanut butter chips, honey, and no artificial flavors.
At the moment the Outright Protein Pancake Mix is available in the one Chocolate Peanut Butter flavor, although if the product does well we imagine Marc Lobliner will expand on that. You can grab the convenient new supplement over at Tiger Fitness where a 2lb tub packing a total of 13 servings will cost you a very reasonable $24.99.