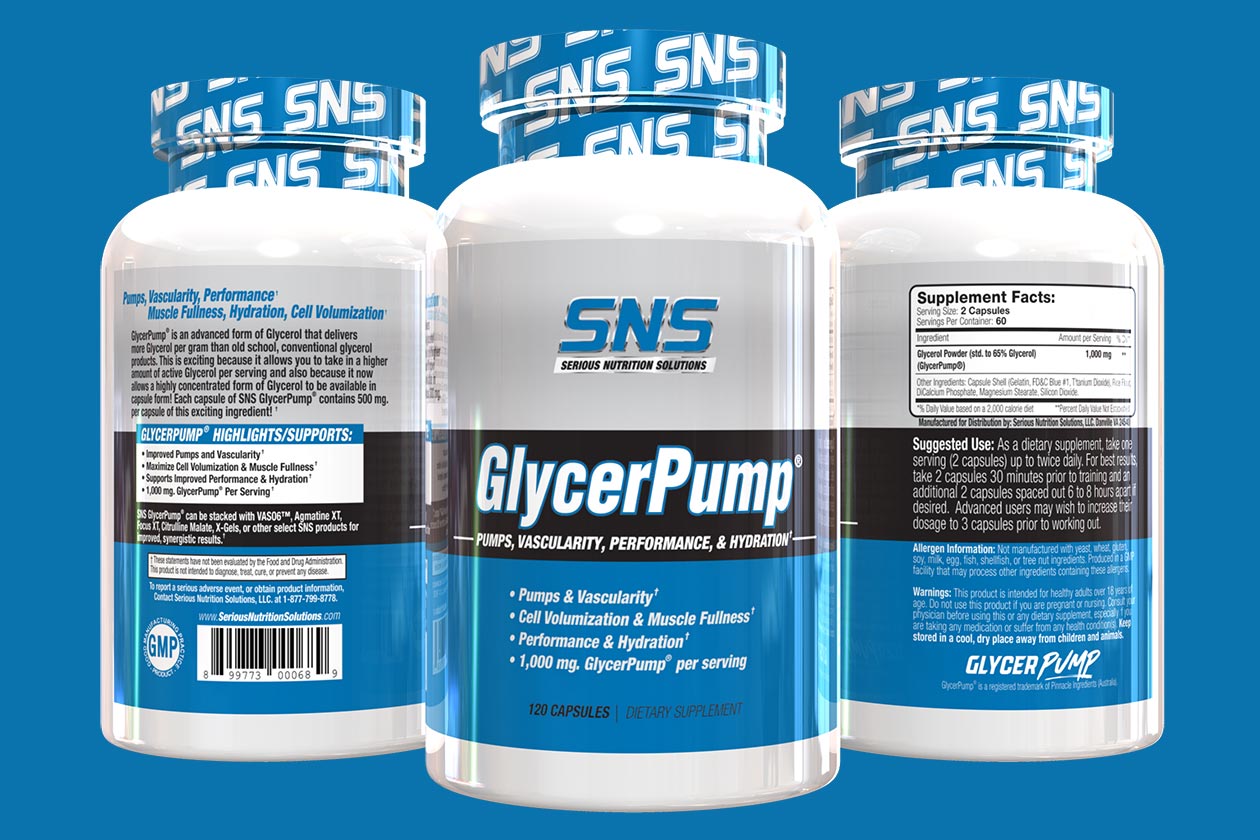 Serious Nutrition Solutions, or more simply known as SNS, has dropped a new simple supplement made with the branded pump ingredient, GlycerPump glycerol. Currently, the product is only available directly from the brand's website as well as a couple of major supplement retailers.
The new SNS GlycerPump features its title ingredient at a dose of half a gram per capsule which works out to an even gram per two-capsule serving. Through the brand's website, you can pick up the product for $24.99 per 120 capsule bottle, although you can get it a little cheaper from retailers.
A1 Supplements is one of the first places stocking the latest SNS product with one bottle for 25% lower at $19.99 each. The GlycerPump glycerol formula gets even cheaper if you grab two bottles from the major supplement retailer as it'll cost an overall total of $34.99, which is only $17.50 each.