SteelFit gets ready to expand into the multi-vitamin category with Multi-V
May 14th, 2019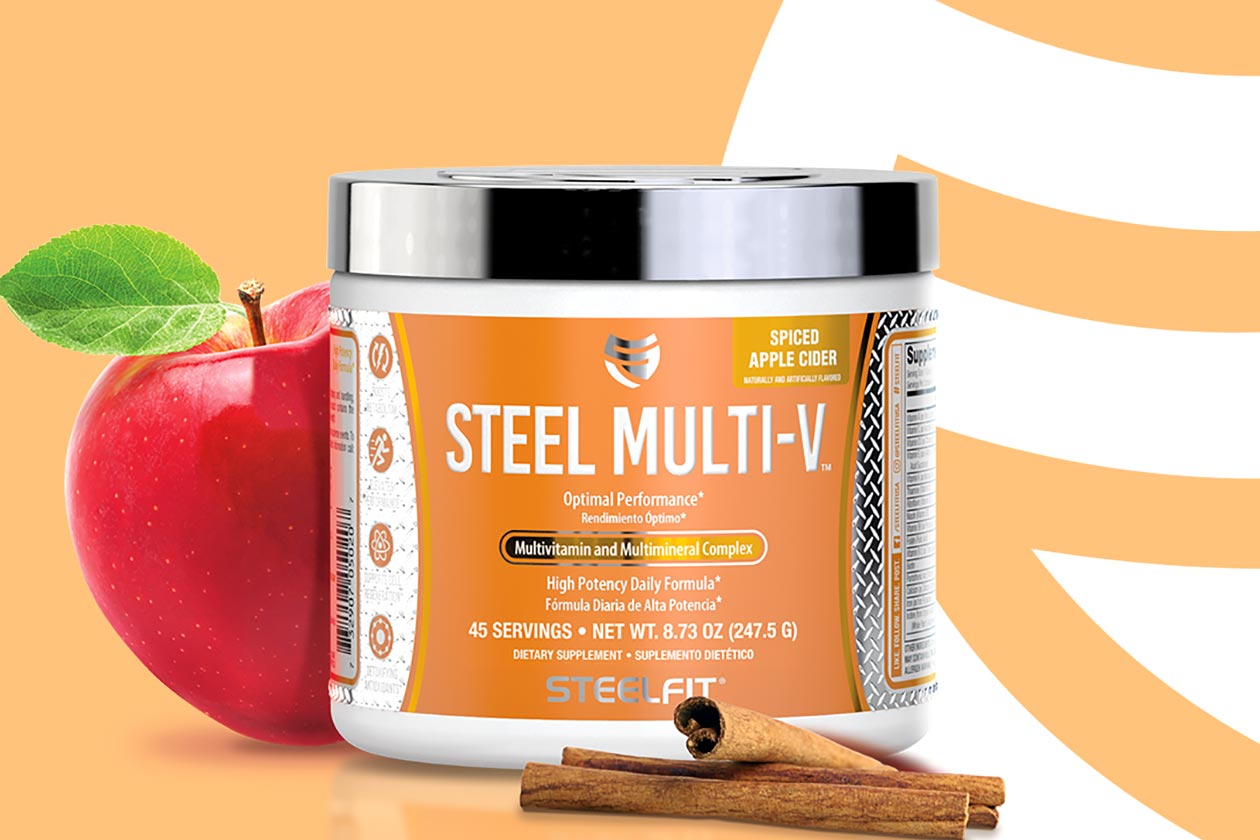 SteelFit has been building out its line of supplements ever since it started with the topical formulas Abs Of Steel, Buns Of Steel, and Guns Of Steel. The brand now has a variety of products covering a lot of the major categories, which will very soon be joined by another mainstream type supplement with Steel Multi-V.
The upcoming product from SteelFit is built for athletes and features an advanced mix of vitamins and minerals alongside a few other blends of ingredients for additional benefits. You can see the full mix of features making up Steel Multi-V in the facts panel below that is fully transparent and lists the exact dose of everything.
There are four blends SteelFit has thrown in on top of the vitamins and minerals including blends for metabolism and antioxidant support with the likes of alpha lipoic acid, cinnamon bark, and grape seed. The remaining two blends are made up of fruits and greens including NordicCherry, and two ingredients for improved absorption.
SteelFit plans on launching Steel Multi-V very soon in a 45 serving tub that'll last you about a month and a half when taking it once per day. Fans of the brand will also not be short on flavors as the product will be releasing with three options to choose from in Old Fashioned Lemonade, Spiced Apple Cider, and Sweet Pink Grapefruit.