May 28th, 2019
Yummy Sports has revealed that it is currently gearing up for a big rebrand and relaunch of its deliciously marketed ISO protein powder. The company is updating the graphics slightly on each of its many ISO flavors as well as adding three new options and discontinuing two of its originals.
You can get a look at the new look of Yummy Sports ISO in the title image above, which as you can see is very similar to the previous one. The brand has also decided to rename the eight flavors it is carrying over from the previous ISO lineup.
The list of name changes are Coffee Crisp to Coffee Wafers, Caramilkz to Chocolate Caramel, Pop Tartz to Birthday Pastries, White Chocolate to White Choco, Reezez to Peanut Butter Cups, Creme Eggz to Creamy Eggs, Smartiez to Chocolate Candies, and finally Choco Coco instead of Bountiez.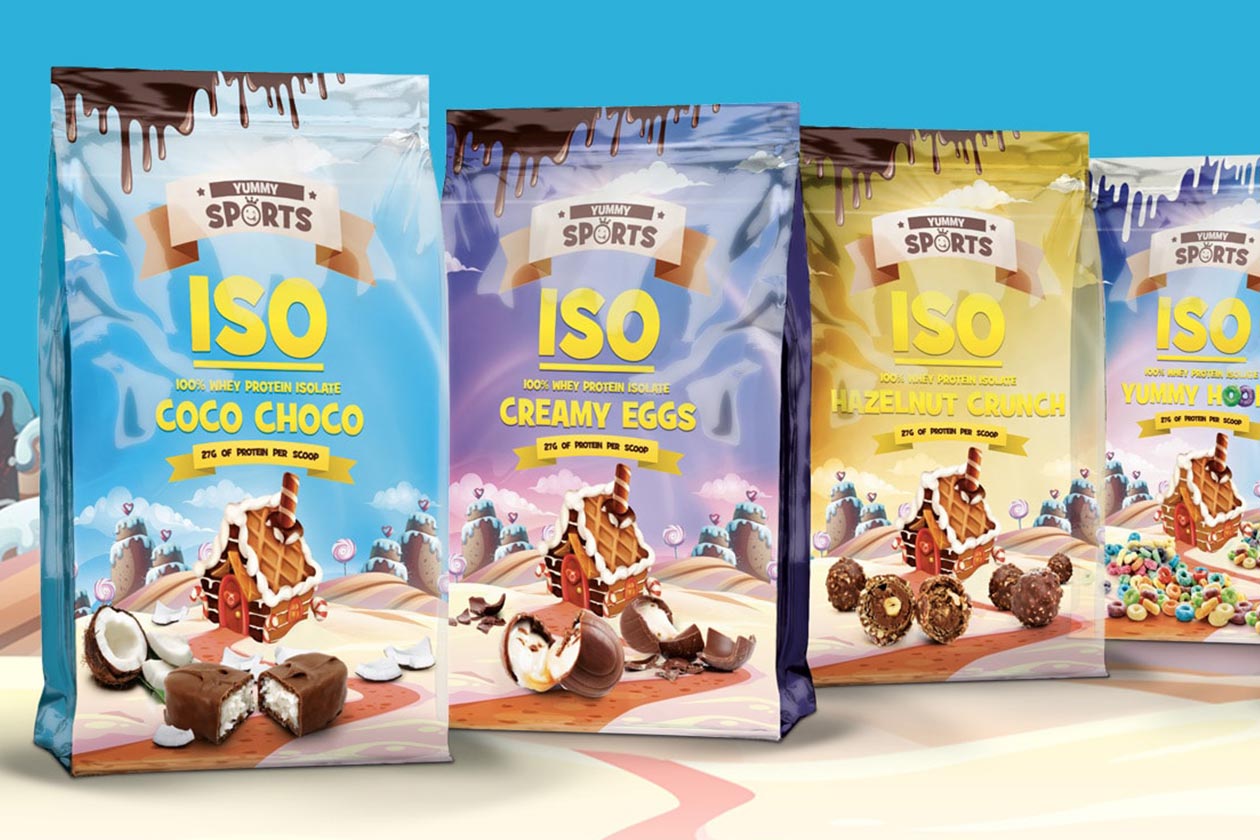 As for the new and discontinued flavors, Yummy Sports has dropped Nutellaz and Yummy Charmz from its ISO menu. The new additions to the menu are the chocolate hazelnut recipe Hazelnut Crunch, the Froot Loops inspired Yummy Hoops, and the chocolate mint themed Peppermint Bark.
The big launch of Yummy Sports' completely revamped ISO is going down this weekend and is also only the first supplement it plans to update. The rest of its line is expected to get the same treatment, so it's definitely going to be a busy time for the brand in the second half of the year.