VPX Sports Stoked drink highlights CannaBlast CBD in its latest preview
Jun 20th, 2019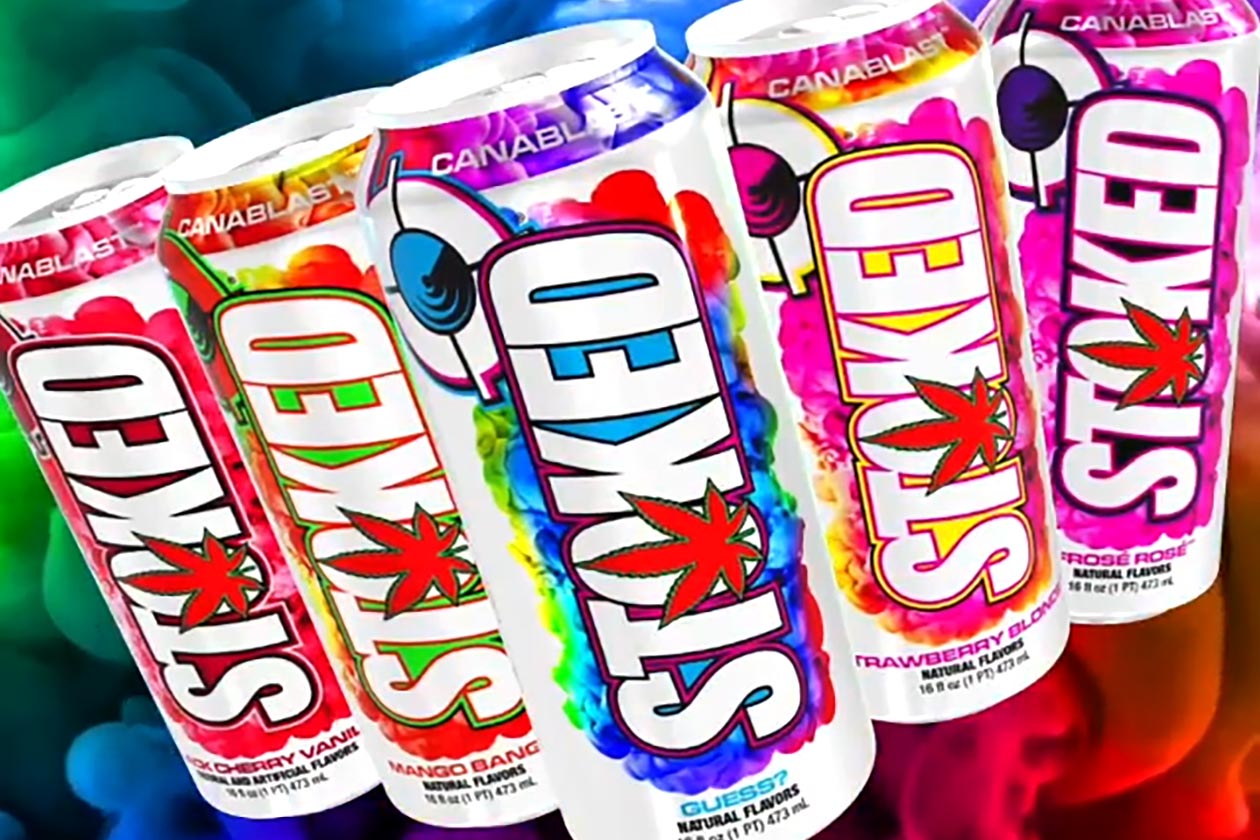 Since the beginning of the year, we've seen and heard several mentions of a new beverage from the team behind the hugely popular and fast-growing Bang Energy drink. The product is named Stoked, and what makes it so exciting is that by the looks of things, it is going to be some sort of CBD beverage.
This week the first picture of Stoked in quite some time has been shared, and it does provide a bit more information about the interesting new product from VPX Sports. Firstly, the image of Stoked highlights its inclusion of CannaBlast, which is a premium and branded, full spectrum form of CBD.
Next up, we can confirm VPX Sports will be keeping the nutrition profile of Stoked much the same as Bang Energy with zero sugar and calories. The CannaBlast beverage has also been previewed in five flavors with Frosé Rosé, the mysteriously named Guess?, and Mango, Cherry, and Strawberry themed recipes.
While we still don't have any idea on when VPX Sports plans on unleashing its CannaBlast fueled Stoked, we are still excited to see this one hit shelves. The product will be the first CBD drink we've seen from a brand like the one behind Bang Energy, and knowing VPX, it will be another great tasting beverage.