South African brand FlexTech and its pre-workout Flex Fury have arrived
Jun 3rd, 2019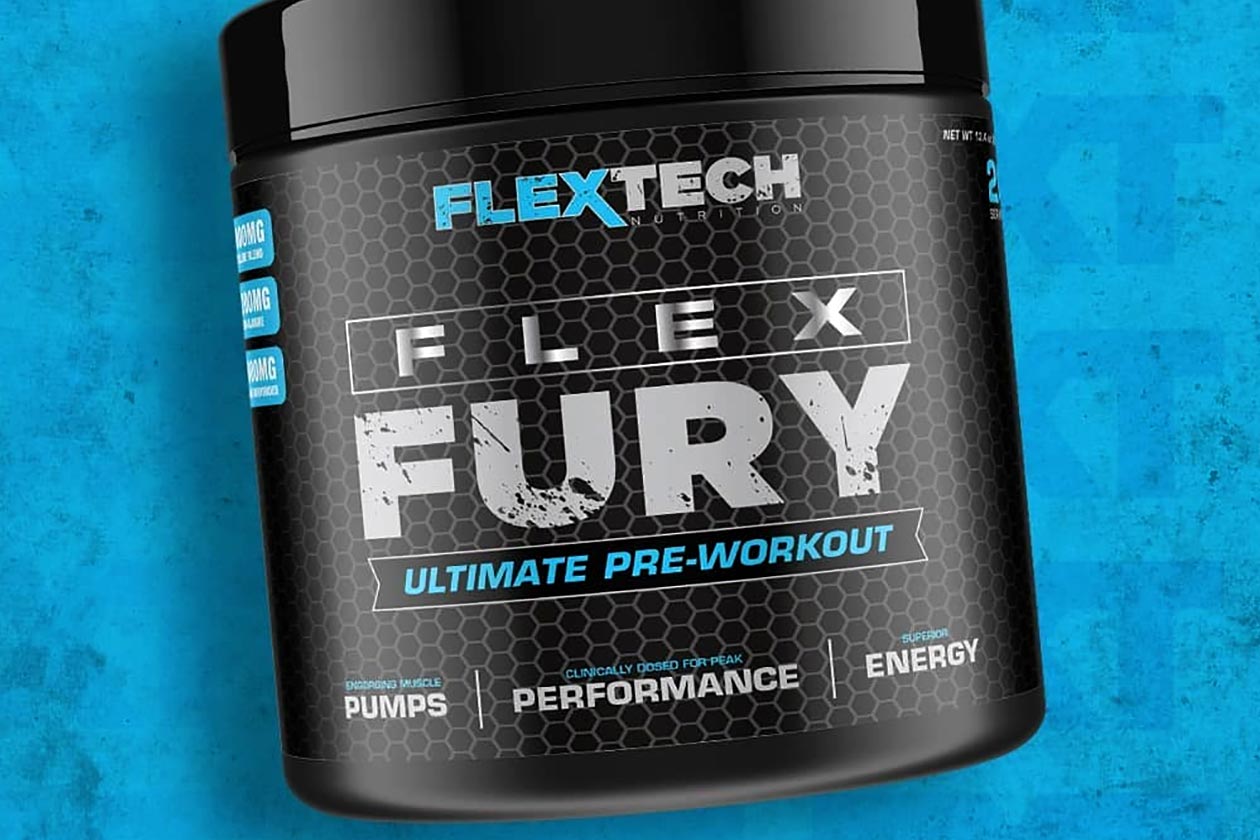 The all-new South African supplement company FlexTech Nutrition has officially launched its first-ever product with the pre-workout Flex Fury. The supplement has been made available immediately through the retailer Xtreme Nutrition at a price of R 450 (30.91 USD) for a full, 20 maximum serving tub.
As suggested in teaser images and text, FlexTech Nutrition's Flex Fury is not a light, mainstream pre-workout. The brand has loaded the product with mostly well-dosed, commonly used pre-workout ingredients to increase energy and mental focus as well as help provide better performance, power, and pumps.
On the energy and focus side of Flex Fury, FlexTech Nutrition has packed 250mg each of NALT and caffeine, 50mg each of theobromine and TeaCrine, 375mg of choline bitartrate, 200mg of rhodiola, and 150mg of juniper.
Taking care of the pumps in Flex Fury is 1.25g of GlycerPump glycerol, a gram of agmatine, and 3g each of citrulline and citrulline malate. Rounding out the pre-workout are its performance ingredients with 2g of betaine, a gram of taurine, and 3.2g of beta-alanine, as well as 10mg of BioPerine for improved absorption.
Flex Fury is one of the better pre-workouts we've seen from a South African brand, which makes sense as FlexTech Nutrition did say it wanted to make a bit of noise in its local market. As mentioned, the supplement is now available and in three flavors with Passionfruit & Mango, Xplosive Cherry, and Nectarine Lemonade.