Steel Supplements confirms a more traditional tastes for its EAA formula
Jun 11th, 2019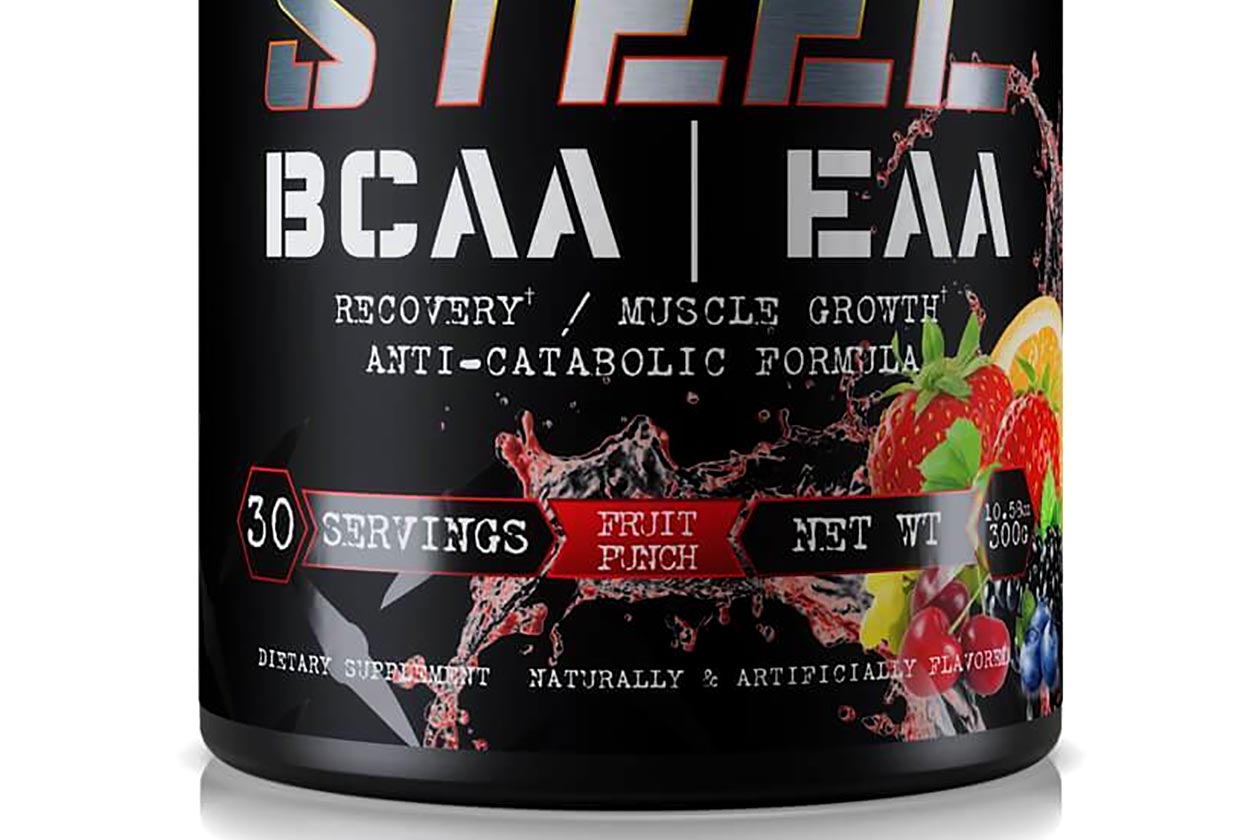 At the moment, fans of Steel Supplements don't have very many flavors to choose from when it comes to the brand's amino cocktail Steel BCAA EAA. There is actually just the one flavor available right now for Steel's amino acid formula with a not so traditional Cotton Candy option.
Steel Supplements has now put into production, a second flavor for its essential amino acid product which is more of a traditional taste with Fruit Punch. The upcoming option will feature the product's usual combination of ingredients with all nine essential aminos at a combined 6.8g per serving.
We're not exactly sure when Steel Supplements plan on unleashing its Fruit Punch BCAA EAA, although you can sign up on its website to be notified when it becomes available. Also, regarding the price of the Fruit Punch Steel BCAA EAA, if it's anything like the original Cotton Candy, it'll be $40 per tub.