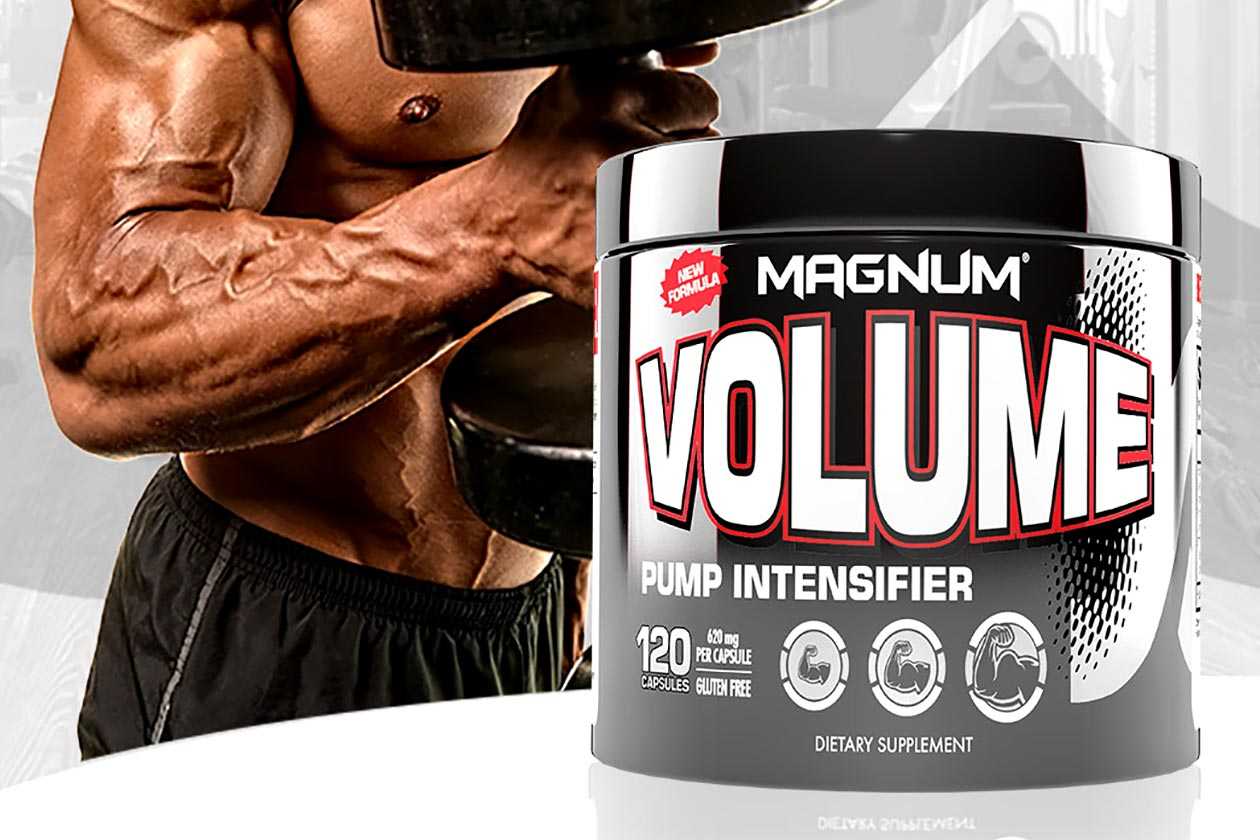 Magnum recently announced it has put together a new version of its pump enhancing supplement Volume. To help deliver bigger, long-lasting pumps in the gym, the brand has carried over a number of ingredients and doses from its predecessor, combined with some new features that weren't in the previous Volume.
Just like the last version of the pump pre-workout, the new 2019 edition of Magnum Volume contains a gram of arginine pyroglutamate, half a gram of agmatine, 120mg of pine bark, and 80mg of norvaline. Fans of the previous Volume may notice that beetroot and citrulline malate are no longer in the mix as they've actually been replaced.
The formula behind the newest Magnum Volume sees the previous version's beetroot and citrulline malate swapped out for two other pump enhancing ingredients. Taking the place of those two is 50mg of the increasingly popular and patented S7 blend, and a reasonable 1.5g of HydroMax branded glycerol.
Magnum's slightly reformulated and still stimulant free, pump pre-workout Volume, is expected to be out and available in its local Canadian market sometime soon. It won't have any flavors to choose from as, like its predecessor it comes in capsule form, with a total of five capsules making up each of Volume's 24 servings per bottle.