Our number one rated focus supplement Brain Bridge from MAN Sports, is about to get another way to deliver all of its awesome benefits. Since launching a number of years ago, the powerful mind enhancing product has only been available in flavored powder form and currently has three great tastes to choose from.
MAN Sports has now announced that tomorrow it is releasing Brain Bridge in a more compact capsule version with the same reliable and effective formula. You can see the loaded facts panel for the powder Brain Bridge below with a solid mix of ingredients that we can confirm first hand provides the best focus on the market.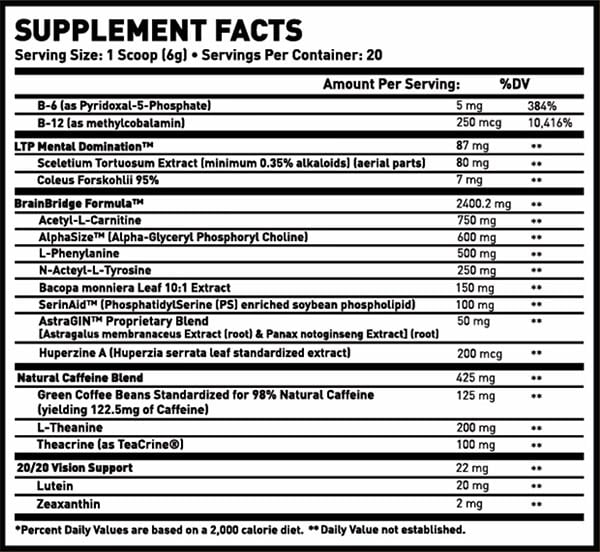 The new capsule Brain Bridge is going to be introduced through MAN sports' online store, where the original Brain Bridge carries a regular price of $39.99. If the capsule spin-off is like most of the brand's new releases, it'll be launched with a few introductory deals to make it worth getting in and grabbing the supplement early.