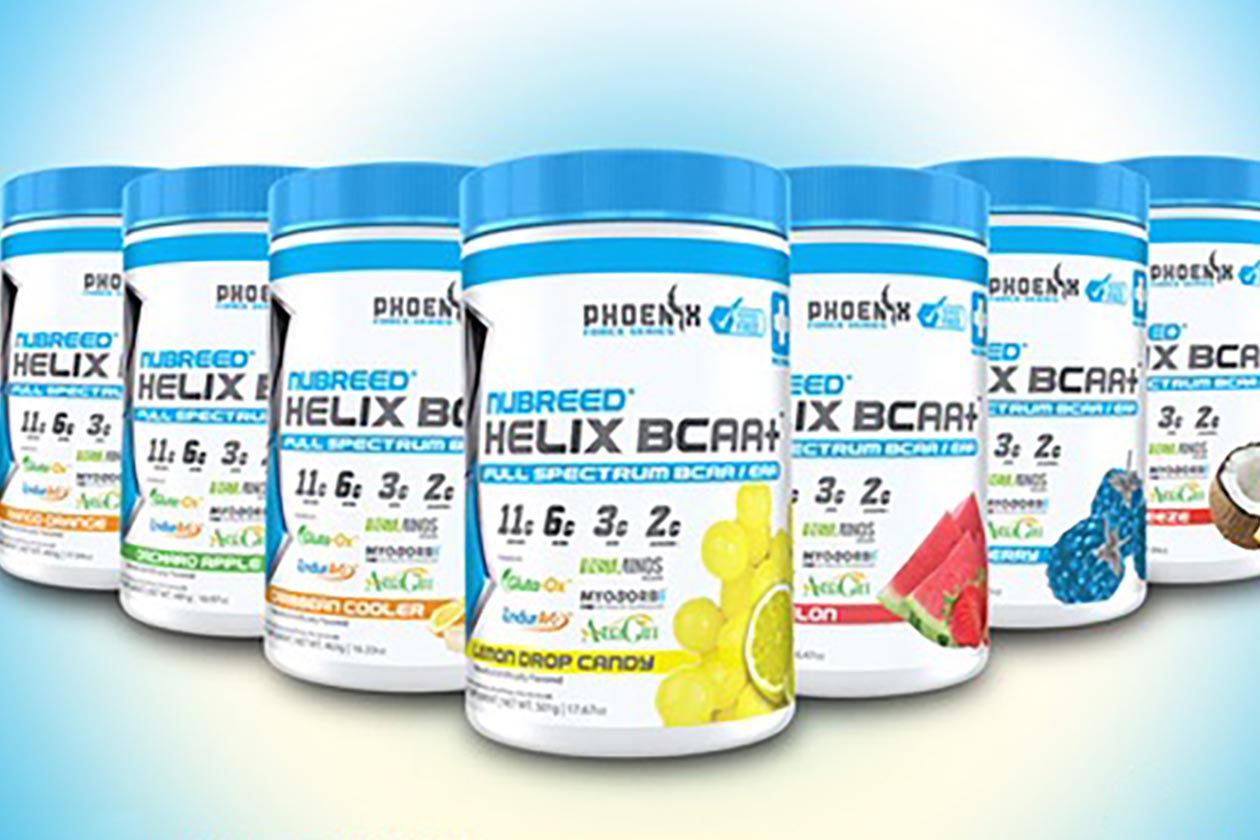 Nubreed Nutrition has announced an all-new version of its amino supplement Helix BCAA that sees the brand make a number of changes to its mix of ingredients. The product is still very much all about amino acids, although Nubreed has switched it from being a BCAA supplement to a more modern, full-spectrum EAA competitor.
Just like the original, Nubreed Nutrition's new Helix comes with 6g of BCAAs at a leucine heavy ratio of 10:1:1. As mentioned however, the brand has turned the product into a more complete EAA formula with that 6g of BCAAs now sitting alongside a combined 3g of the other six EAAs.
Nubreed Nutrition does include a number of other features on top of Helix's EAAs, with another five blends for a bunch of other benefits. You can see all of the supplement's ingredients in the fully transparent label above including electrolytes for hydration and AstraGin to enhance absorption of everything.
The upgraded Helix is due to launch on July 2nd which is Tuesday of next week. The product will have the same amount of servings as its predecessor at 30 and have seven flavors to choose from in Lemon Drop Candy, Caribbean Cooler, Island Breeze, Mango Orange, Orchard Apple, Berry Melon, and Blue Raspberry.