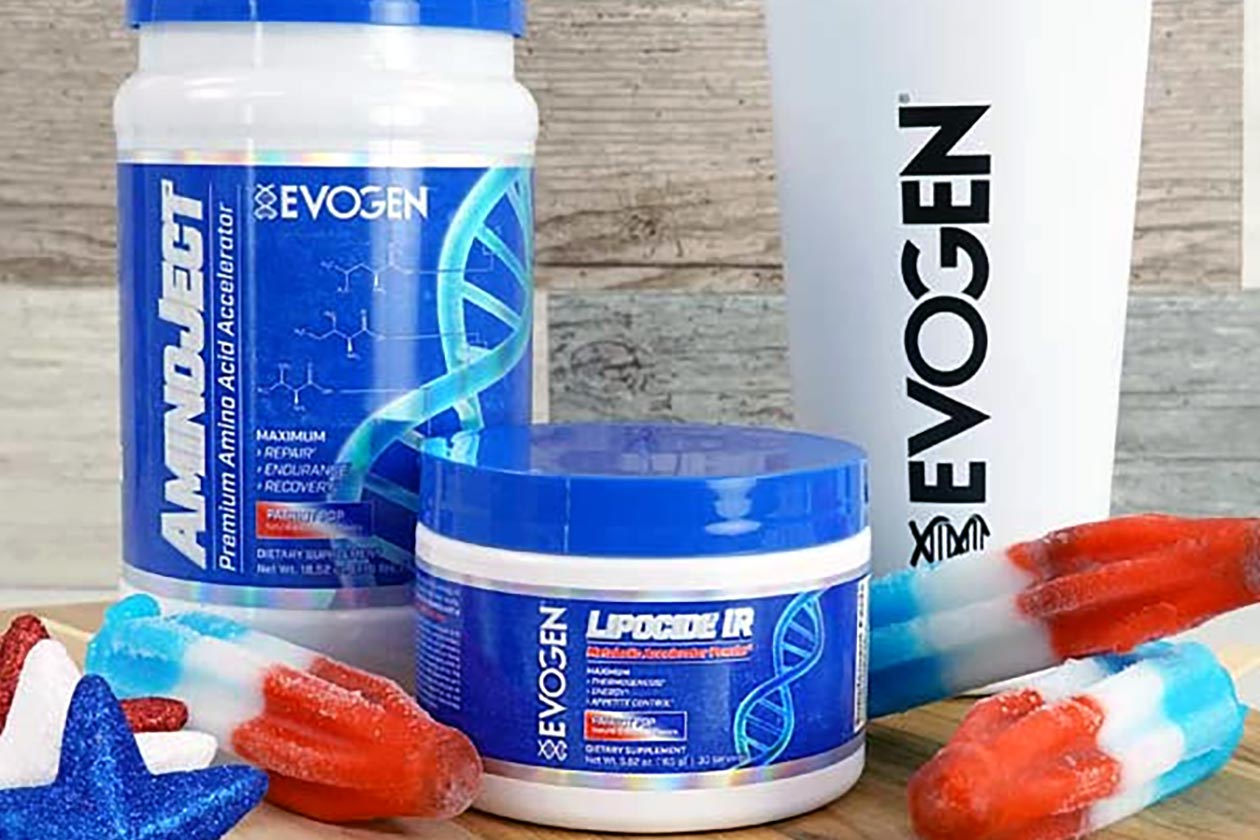 Like a lot of supplement companies at the moment, Hany Rambod's Evogen is running a strong sale in celebration of the upcoming 4th of July. The brand is offering a reasonably large 20% off everything on its website through until the 4th of July, plus free shipping with orders over $99, and a free metal shaker with orders over $125.
While the discount is awesome, that isn't all Evogen is doing for the 4th Of July, as it has also launched an all-new flavor for two separate supplements to go with the celebration. The new creation from Evogen is the patriotic and Bomb Pop inspired Patriot Pop, that is now available for Aminoject and the brand's fat burner Lipocide IR.
The website to go to for the savings is evogennutrition.com and the coupon code you need to get that strong 20% off supplements, swag, and already discounted stacks, is "JULY4".