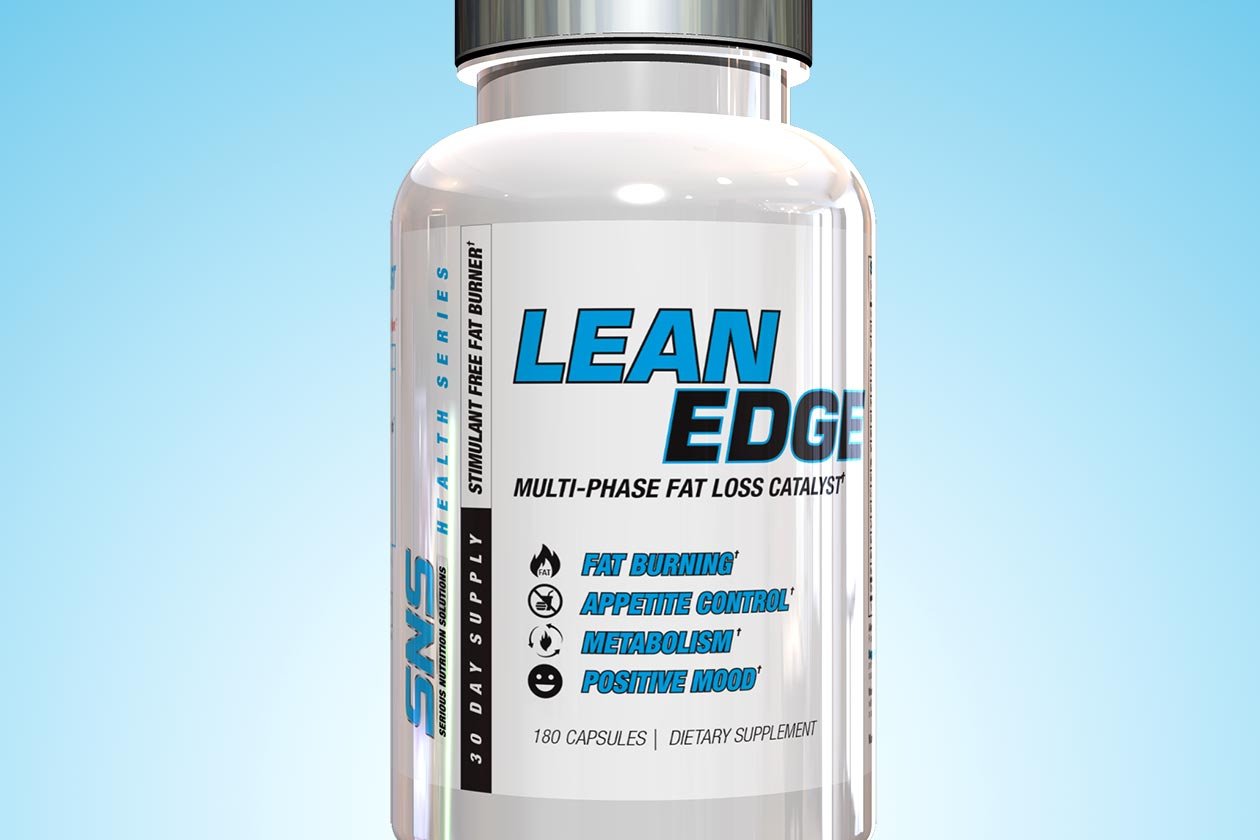 Lean Edge is a supplement Serious Nutrition Solutions ⁠— better known as SNS ⁠— had available a number of years ago but was eventually discontinued. The brand has now revealed that it is bringing back the product, although it may as well have a completely different name as it is apparently going to feature a very different formula.
The upcoming SNS Lean Edge will be a stimulant free weight loss solution designed to help burn fat from a variety of different angles. The brand is promising the supplement to be the "strongest and most comprehensive" stim-free fat burner available, which sounds like it could be true based on the few details SNS has shared for now.
Outside of the name of Lean Edge, we know the weight loss product is going to have a pretty loaded formula with 15 well-dosed ingredients, five of which will be premium, branded features. The entire combination intends to help with appetite and cortisol control as well as enhance mood, increase metabolism, and improve overall weight loss.
It is going to be quite exciting to see how this one turns out, especially since we're big fans of stimulant free fat burners due to how easy they are to stack. The complete unveiling of SNS Lean Edge is expected to be shared later this week, with a full launch and availability set to follow through the brand's own online store.