Jun 20th, 2019
Serious Nutrition Solutions', better known as SNS, has debuted its promising new weight loss supplement Lean Edge. The well put together brand lists a number of handy benefits for its newest fat burner including support for appetite and cortisol control, enhanced mood, and improved metabolism and weight loss.
While the new SNS Lean Edge does promise quite the list of benefits, it is not like most fat burners on the market and packed full of stimulants, in fact, the product is completely stimulant free. Despite its stim-free status, however, the supplement still features a loaded formula with over 15 active ingredients.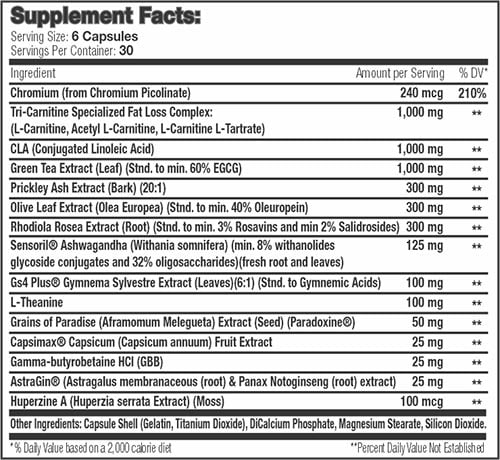 You can see the entire combination of ingredients behind SNS Lean Edge in its transparent facts panel directly above. The product has a hefty six-capsule serving size including highlights such as 50mg of Paradoxine branded grains of paradise, a one gram blend of three forms of carnitine, and AstraGin for better absorption.
You can get the latest SNS innovation now through its website at $44.99, although this time around, you may want to head to A1 Supplements. The store is running a solid introductory deal on Lean Edge, where you can get two bottles for $30 each, which is a saving of about 33% compared to buying from the brand.