Vegun enters another new category with its first nootropic VFocus
Jun 7th, 2019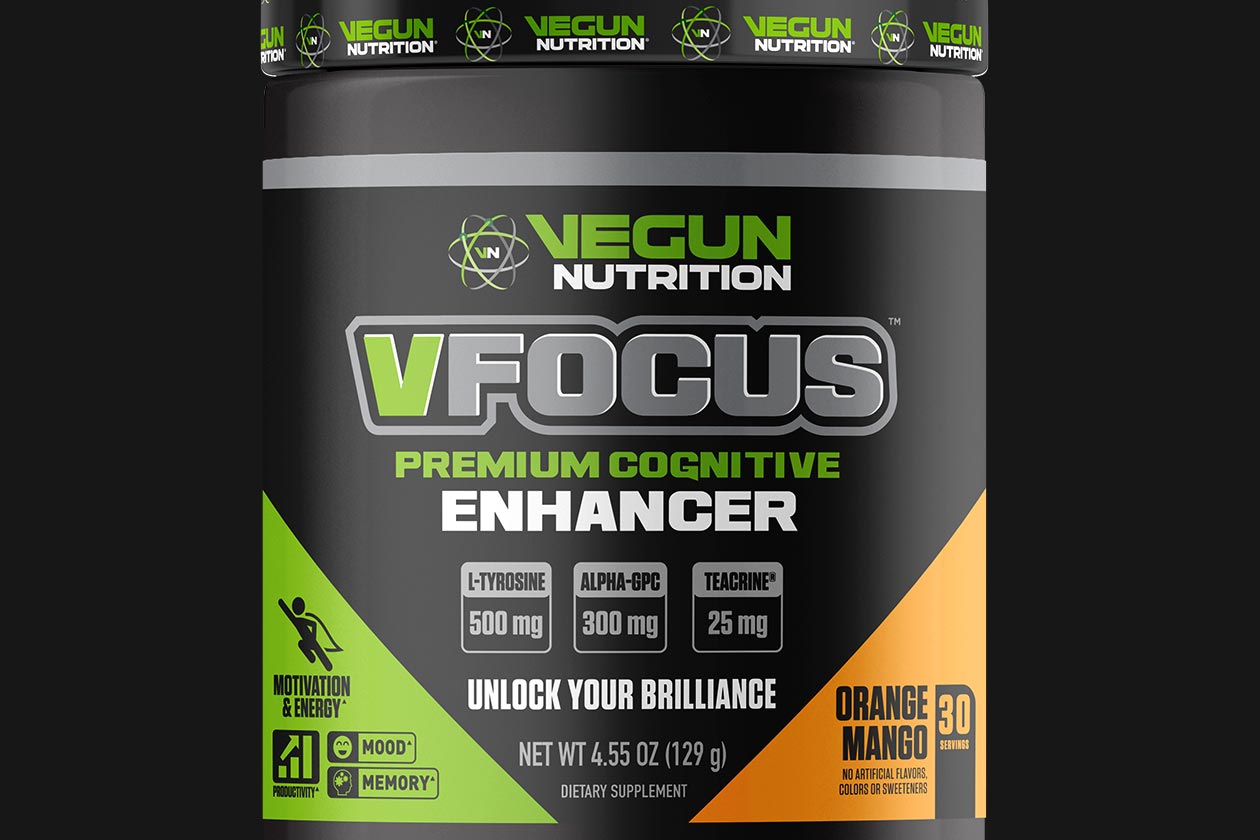 Following on from the launch of its first-ever pre-workout supplement in VPre, Vegun Nutrition has introduced its first entry into the focus market with VFocus. Much like its pre-workout, the all-natural and vegan-friendly brand's VFocus features a well-rounded mix of ingredients to get the job done.
Vegun Nutrition's all-new VFocus aims to enhance mood and cognition, improve mental focus and memory, and unlock your brilliance. To do this the brand has loaded the supplement with nine main ingredients including caffeine, so it will provide a nice lift and boost for both your body and mind.
You can see the full mix of features in Vegun Nutrition VFocus in the transparent facts panel directly above where you'll notice the caffeine is dosed at a reasonably strong 300mg in a maximum serving. A few other highlights from the formula include a gram of tyrosine, 50mg of TeaCrine, and 600mg of alpha-GPC.
VFocus is already in stock and available for purchase from Vegun Nutrition's online store at $39.99 per tub. It comes in the one Orange Mango flavor with each bottle packing a total of 30 servings, although if you want to use two scoops and get the full experience, you'll only get 15 servings.