Protein Crisp Review: BSN steps up and delivers its best flavor to date
Jul 24th, 2019
BSN's Protein Crisp is one of the best tasting Rice Krispie style protein bars on the market, although its newest flavor takes things up a notch. Caramel Chocolate Crunch is the latest addition to the product's menu, which consists of plenty other delicious options such as Mint Mint Chocolate Chocolate Chip and Vanilla Marshmallow.
The Caramel Chocolate Crunch is one of BSN's higher calorie Protein Crisp flavors with the usual 20g of protein but 23g of carbohydrates, 7g of fat, and 240 calories. While the product may just sound like another option for the protein bar, it's when you rip it open and see it for the first time that you realize it is not like any of the others.
Review
The flavor of BSN's Protein Crisp has always been relatively light; however, due to its soft consistency, the title tastes stand out clearly. In the Caramel Chocolate Crunch, BSN steps up its game, and instead of having just a drizzle of solid flavor across the top; it has a thick layer of caramel and loads of real peanut chips.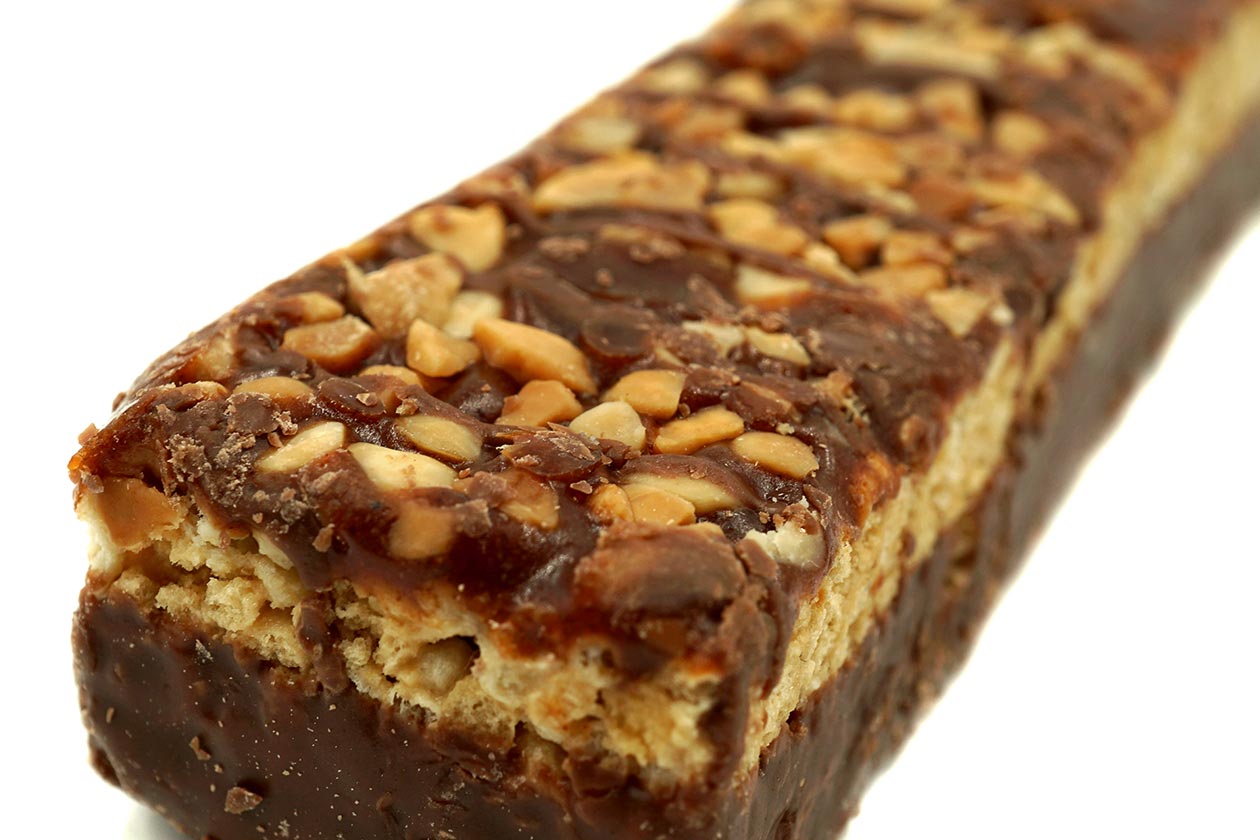 While it may just be another layer, the caramel and peanut feature of the Caramel Chocolate Crunch Protein Crisp creates a more rounded flavor experience. Like the other flavors available for BSN's protein bar, this one has a soft and crispy consistency that is easy to eat and is very obvious with its various tastes.
The flavor of BSN's delicious Caramel Chocolate Crunch Protein Crisp combines a hint of milk chocolate and a touch of real peanut flavor. The dominant taste in the product is a sweet caramel that rolls together perfectly with the chocolate and peanut for a candy-like flavor that you can't help but enjoy.
Summary
BSN's recently released Caramel Chocolate Crunch Protein Crisp is the best flavor available for the product, purely due to its extra layer across the top. The feature lifts the protein bar's overall taste and hits you with a much stronger sense of flavor, which is truly impressive since it was already considered one best-tasting bars out there.