Chaos and Pain reformulates its longtime sleep supplement Hypnos
Jul 13th, 2019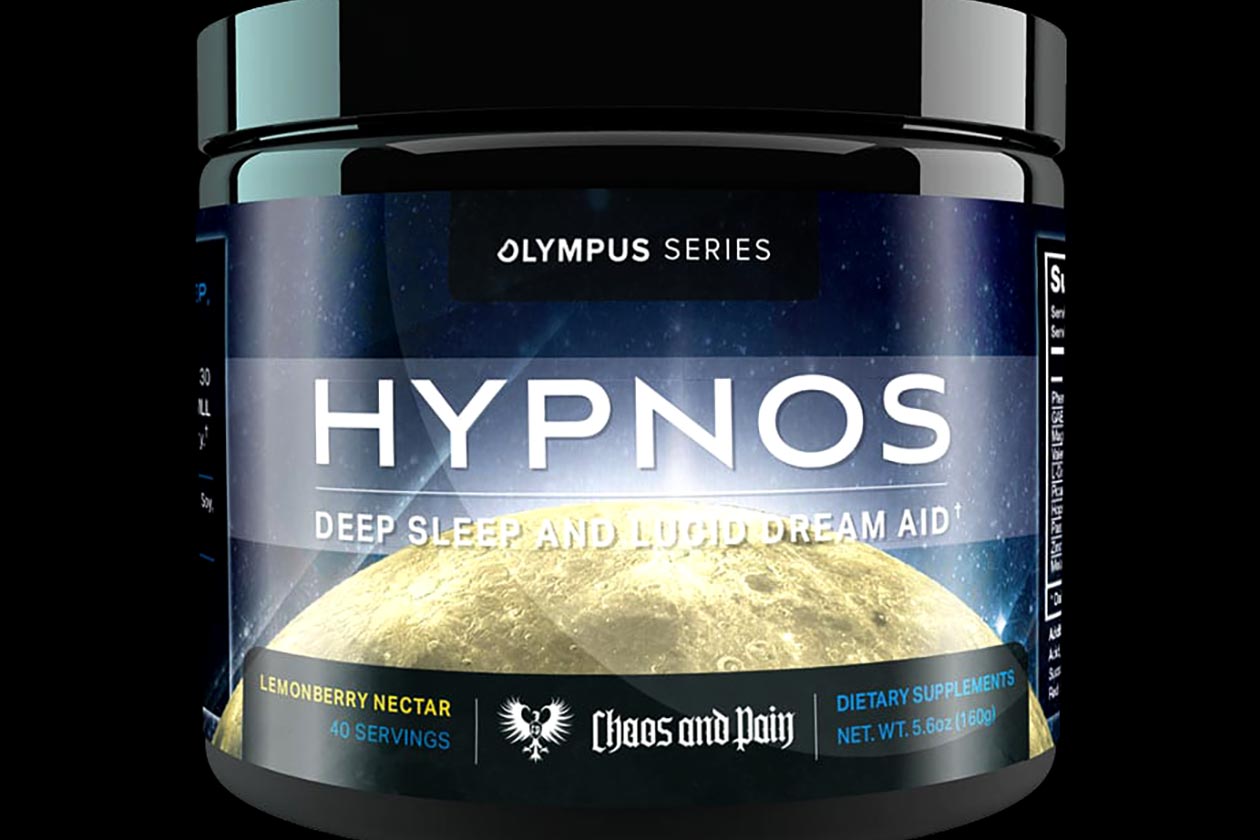 The long-running and reputable supplement brand Chaos and Pain, hasn't been in the headlines for quite some time, but is back this month with a new version of Hypnos. Chaos and Pain originally launched Hypnos four years ago for its Olympus Series, and designed it primarily to support sleep.
The updated Chaos and Pain Hypnos comes with a lot of the same ingredients as its predecessor and is of course still fully transparent. To improve your quality of sleep the product has half a gram of GABA, 2mg of melatonin, 300mg of valerian root, as well as passion flower, mucuna, hops, tryptophan, and theanine.
Chaos and Pain has replaced the previous Hypnos with the new version on its website, where it'll cost you $39.99 for a 30 serving tub. The brand has kept the sleep supplement in powder form and has just one taste to choose from that longtime Hypnos fans will be familiar with in Lemonberry Nectar.