Competitive Edge Labs has officially launched its promising new muscle builder Anabolic Effect this week, and in turn, released everything you need to know about the supplement. The product comes with seven active ingredients, four of which are premium branded ingredients, and of course, all seven are transparently dosed.
As previously confirmed, Competitive Edge Labs promotes an extensive list of benefits and effects for its latest entry into the muscle building category. The supplement's primary benefits make a true all-in-one type formula providing support for building lean muscle and strength, as well as helping with endurance and weight loss.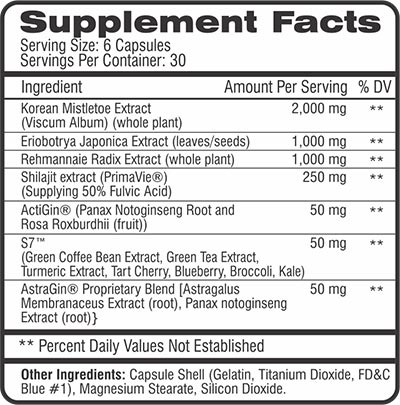 The ingredients Competitive Edge Labs has thrown into Anabolic Effect so it can deliver its impressive list of promises include 2g of Korean mistletoe, a gram each of eriobotrya japonica and rehmannaie raddix, and 250mg of PrimaVie branded shilajit. The remaining three features are all dosed at 50mg each with ActiGin, AstraGin, and the S7 blend.
Competitive Edge Labs powerhouse anabolic product is now available for purchase exclusively from the Strong Supplement Shop for one week, at a price of $49.99 per bottle. From Tuesday next week, Anabolic Effect will then be available from all of the brand's other stores and stockists with the same, if not similar price point.