MADMONQ is an up and coming supplement from a company by the same name that promises to deliver quite a variety of benefits intended for gamers. The Czech brand has just the one product available at the moment, although instead of coming in flavored powder like a lot of other gaming supplements, MADMONQ is a tablet formula.
While the brand's one product does come in tablet form, it is still flavored, with the tablets packed with an intense berry taste and can be chewed or sucked. As for the ingredients in MADMONQ, a single tablet comes with theanine, light doses of acetyl-l-carntine and tyrosine, blueberry, rhodiola, ginseng, Brahmi leaf, and a reasonable 160mg of caffeine.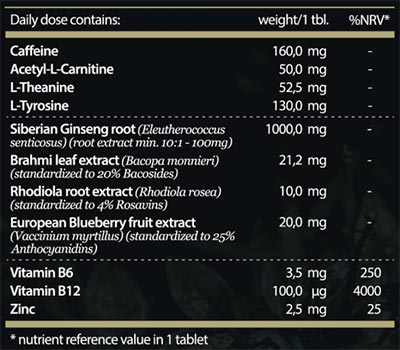 From its relatively light mix of ingredients, MADMONQ promises to provide support in a number of areas helpful to gaming such as mental focus, reaction time, stress control, and eye health. The gaming supplement is also said to support mental fog as well as boost energy, which is not too surprising considering it comes with 160mg of caffeine.
You can read a little more about MADMONQ the brand and the product, over on its website at madmonq.gg. Through that site you can also purchase the gamer marketed supplement at the reasonable price of €22.95 (25.77 USD) for a 28 tablet bottle with just the one sugar-free berry flavor available and made without artificial colors or flavors.