Jacked Factory reveals its upcoming recomposition formula Diet-XT
Jul 12th, 2019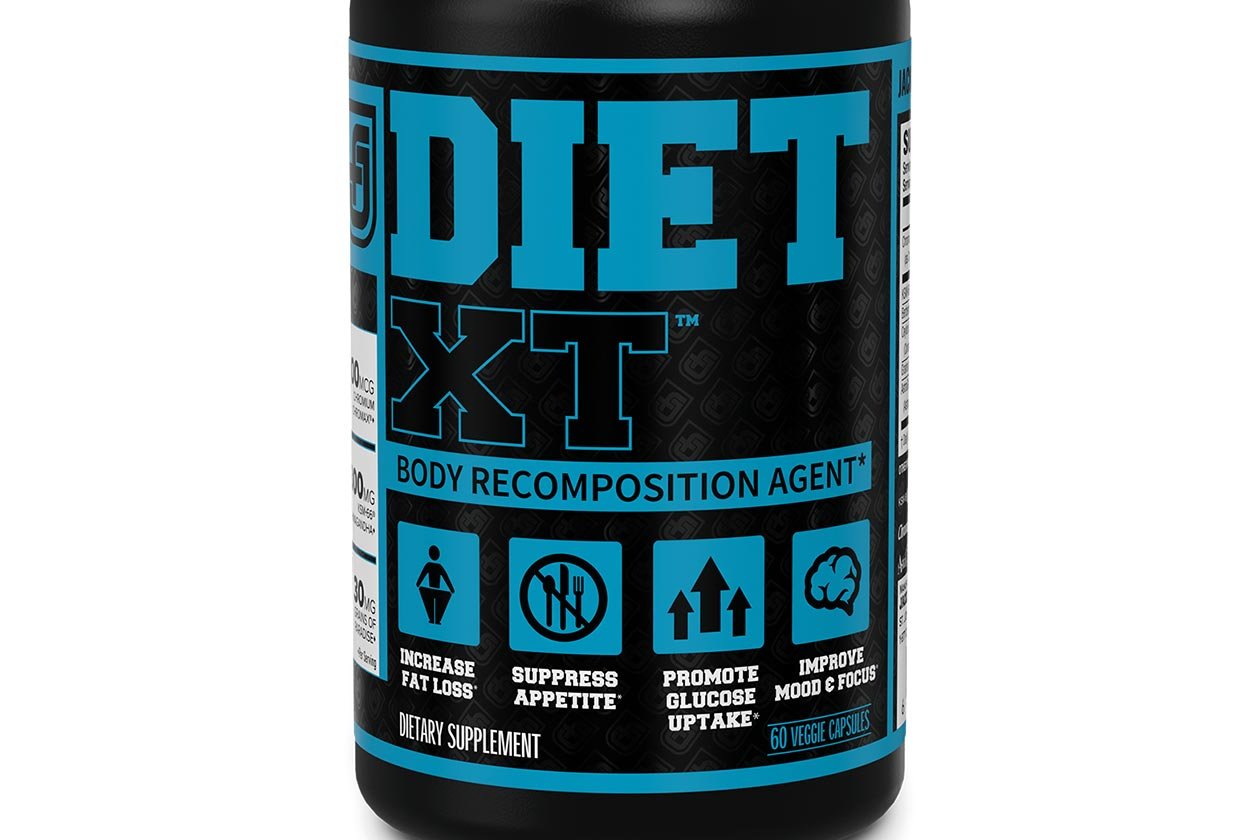 Sometime within the next two to four weeks, Jacked Factory plans to launch an entirely new supplement called Diet-XT. It is a stimulant free, body recomposition formula featuring ingredients for appetite suppression, better mental focus and mood, improved glucose uptake, and increased fat loss.
Jacked Factory has packed its upcoming Diet-XT with six main ingredients, all of which are openly and transparently dosed. The full formula behind the product includes 30mg of grains of paradise, 300mg each of KSM-66 branded ashwagandha and berberine, ceylon cinnamon, Chromax chromium picolinate, and AstraGin to enhance absorption.
Diet-XT does indeed feature a variety of ingredients for a promising balance of benefits including support for weight loss, although despite that, it can be stacked with any of Jacked Factory's fat burners. The reason the supplement is so stackable is that it's been designed without any of the ingredients used in the brand's many weight loss products.
As mentioned, Jacked Factory is looking to launch its body recomposition supplement Diet-XR within the next two to four weeks through its own online store. We're not yet sure on its price, but it'll be available in 30 servings bottles which will last you 30 days on its regular dose, or half that at 15 days on its maximum of two servings daily.