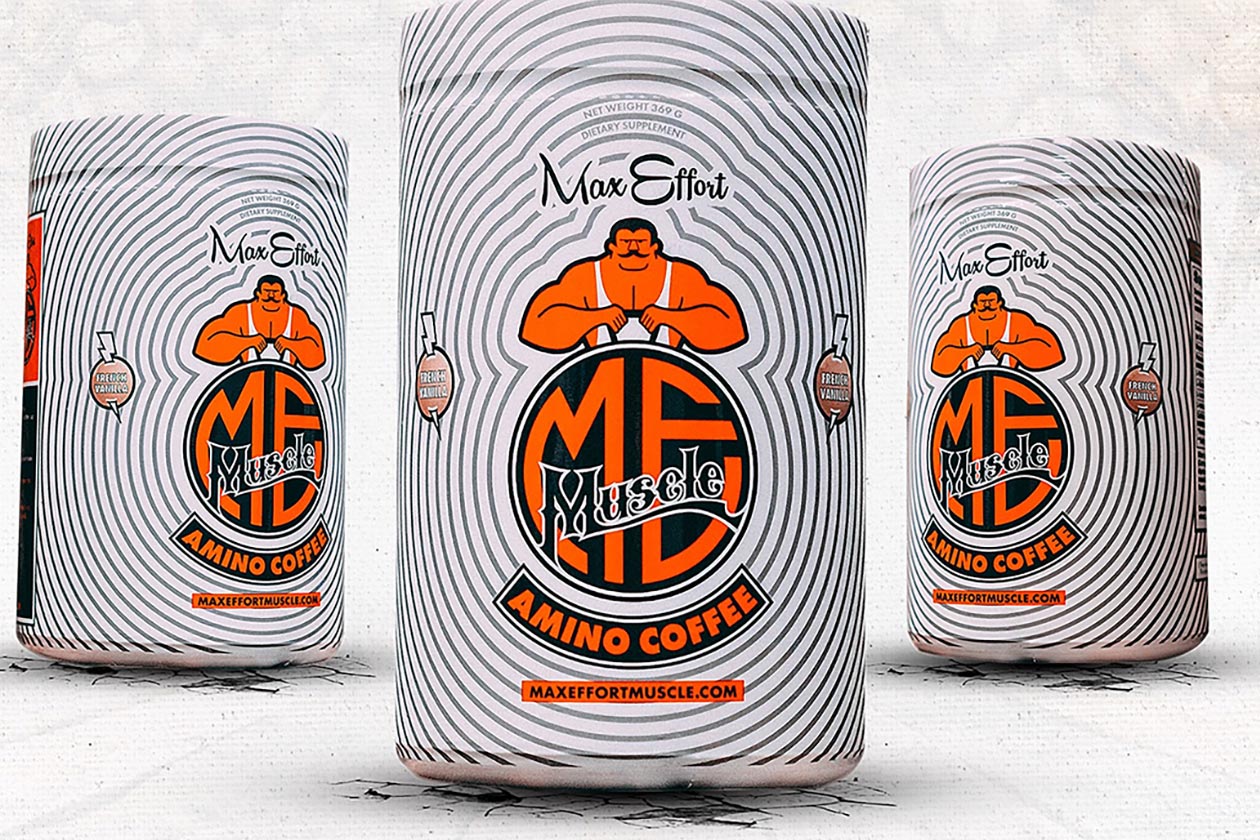 Amino Coffee is the newest supplement from the direct-to-consumer only brand Max Effort Muscle, that is an energized amino product with a bit of a twist. What makes the release so different is its taste, as the brand has flavored it to feel like a traditional coffee drink but with recovery benefits from its active ingredients.
The simple formula behind Max Effort Muscle's Amino Coffee includes 5g of BCAAs at a leucine heavy 3:1:1 ratio, plus 2.5g of glutamine, and 100mg of caffeine for energy. The brand says users can enjoy the supplement hot or iced, with instructions on how to serve it in either of those ways included on the back of its label.
Max Effort Muscle has designed Amino Coffee for use as an anytime pick-me-up, a light pre-workout, or a caffeinated recovery drink after the gym. The product is available now from the brand's website at $34.99 per tub in the one French Vanilla flavor, or for today only you can get it free with either of Max Effort's stack options.