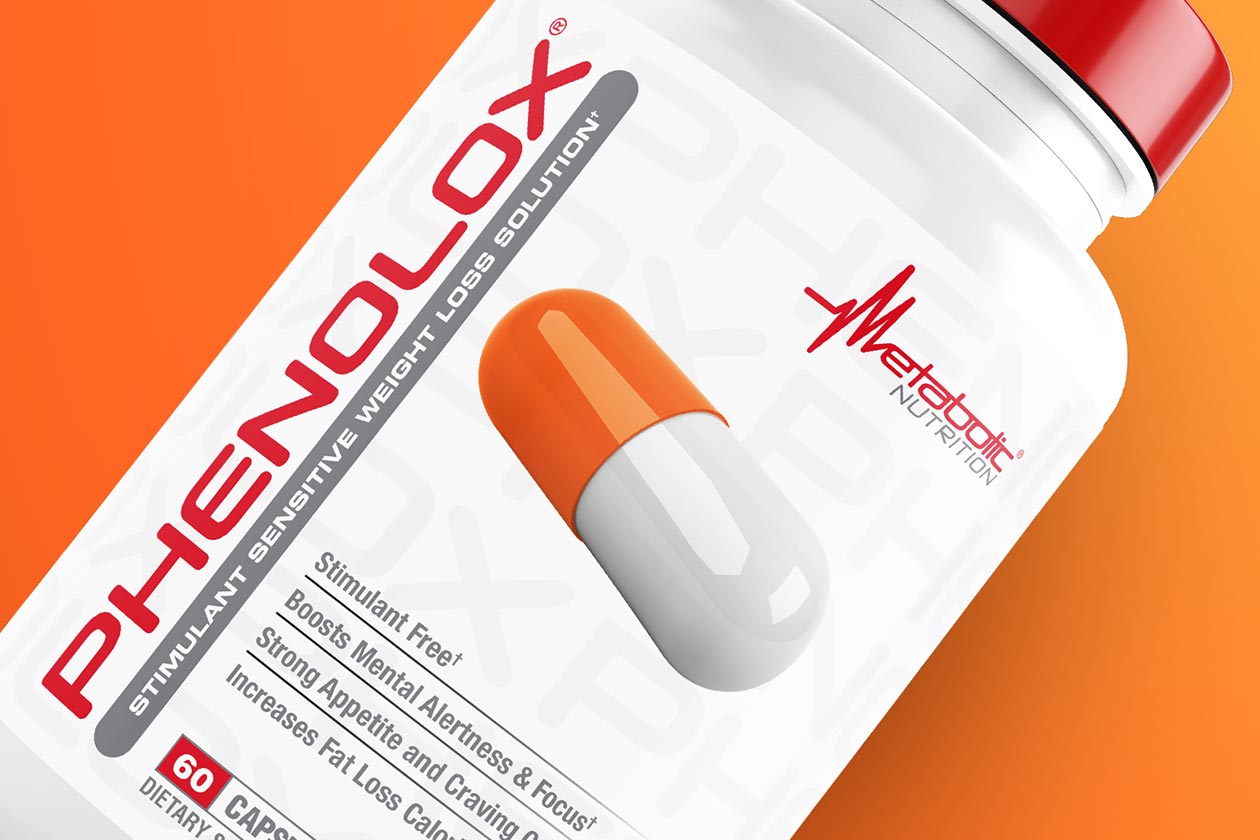 Phenolox is a weight loss supplement from Metabolic Nutrition that was previously discontinued, although this week, it has made a return with a fresh new combination of ingredients. Just like the last version of Phenolox, the brand's newest take on the product features ingredients for a variety of effects but no caffeine for energy.
You can see the full formula behind Metabolic Nutrition's returning Phenolox in its fact panel below which is made up of four main, non-transparent blends. The combination includes the likes of eria jarensis for focus; evodiamine and grains of paradise for thermogenesis; carnitine for fat oxidation; and a light blend for hunger and craving control.
For a caffeine-free fat burner, Metabolic Nutrition's all-new Phenolox promises quite a comprehensive experience, which is something you typically only get from the caffeinated weight loss supplements. The product does also give you the choice to mix it with a source of caffeine for those occasions where you do need an energy boost.
Metabolic Nutrition has launched Phenolox this week directly through its online store in a 60 capsule bottle size, which will last you just 20 days if you take its maximum of three capsules a day. The price on the caffeine free fat burner is relatively high at $49.99, and the brand has mentioned there is only a limited amount of Phenolox available.