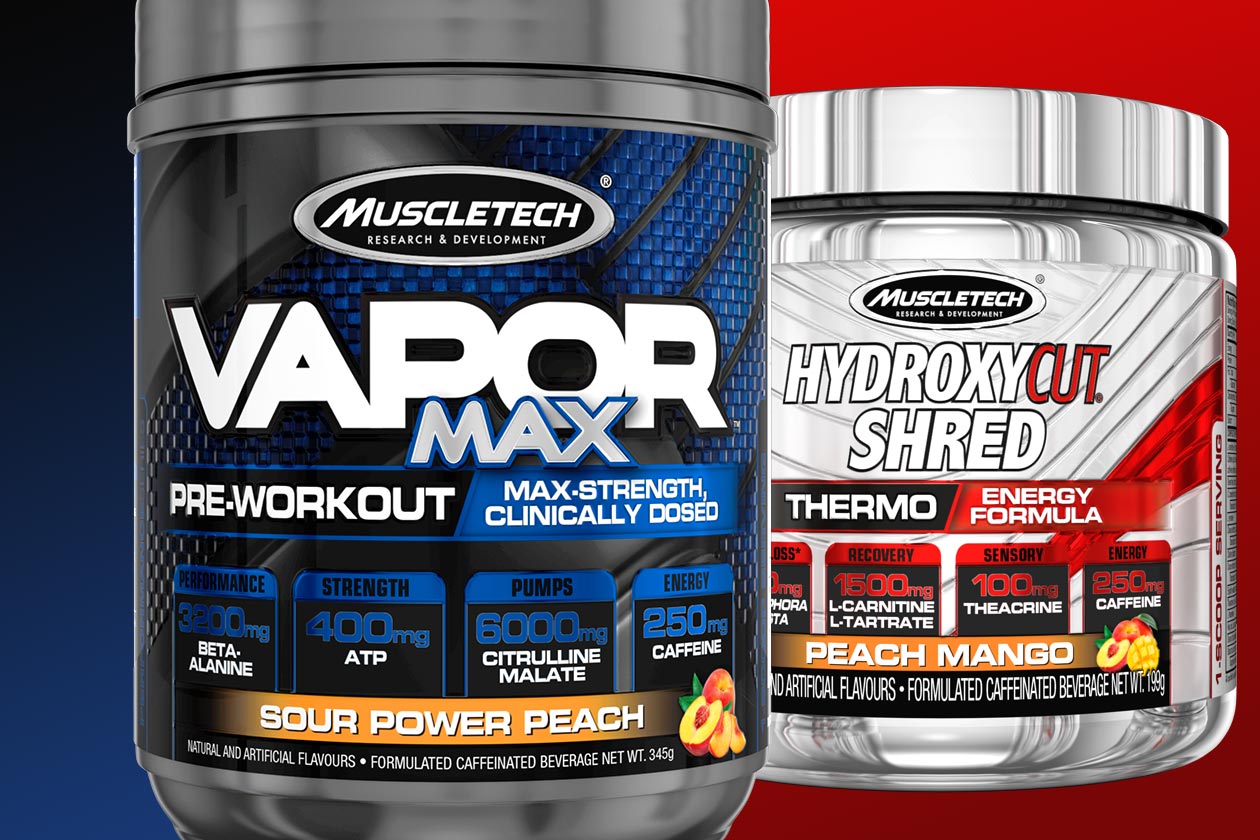 Very soon, fans of Muscletech down under in Australia and New Zealand are getting two entirely new supplements exclusive to their part of the world. To get the excitement rolling, we have the first look at both of the products with the pre-workout formula Vapor Max and the flavored fat burner, Hydroxycut Shred.
The previews of Muscletech's upcoming supplements don't confirm everything you need to know, but they reveal enough to confirm mostly what they're about.
Starting with the MuscletechVapor Max, it is going to be an all-around pre-workout including a variety of ingredients for increased energy, performance, pumps, and strength. We do know what a few of its ingredients are with 3.2g of the performance enhancer beta-alanine, 6g of citrulline malate, and 250mg of caffeine.
As for Hydroxycut Shred, much like Vapor Max, Muscletech has built it to provide a well-rounded experience. The product promises to help with energy, focus, recovery, and of course, overall weight loss. We know a few of the ingredients in this one as well with 1.5g of carnitine tartrate, 100mg of theacrine, and 250mg of caffeine.
While there are still plenty of details left to be revealed for Muscletech's Vapor Max and Hydroxycut Shred, all of that should be shared soon. The brand plans on releasing both of the supplements in Australia and New Zealand within the next couple of weeks.