Jul 23rd, 2019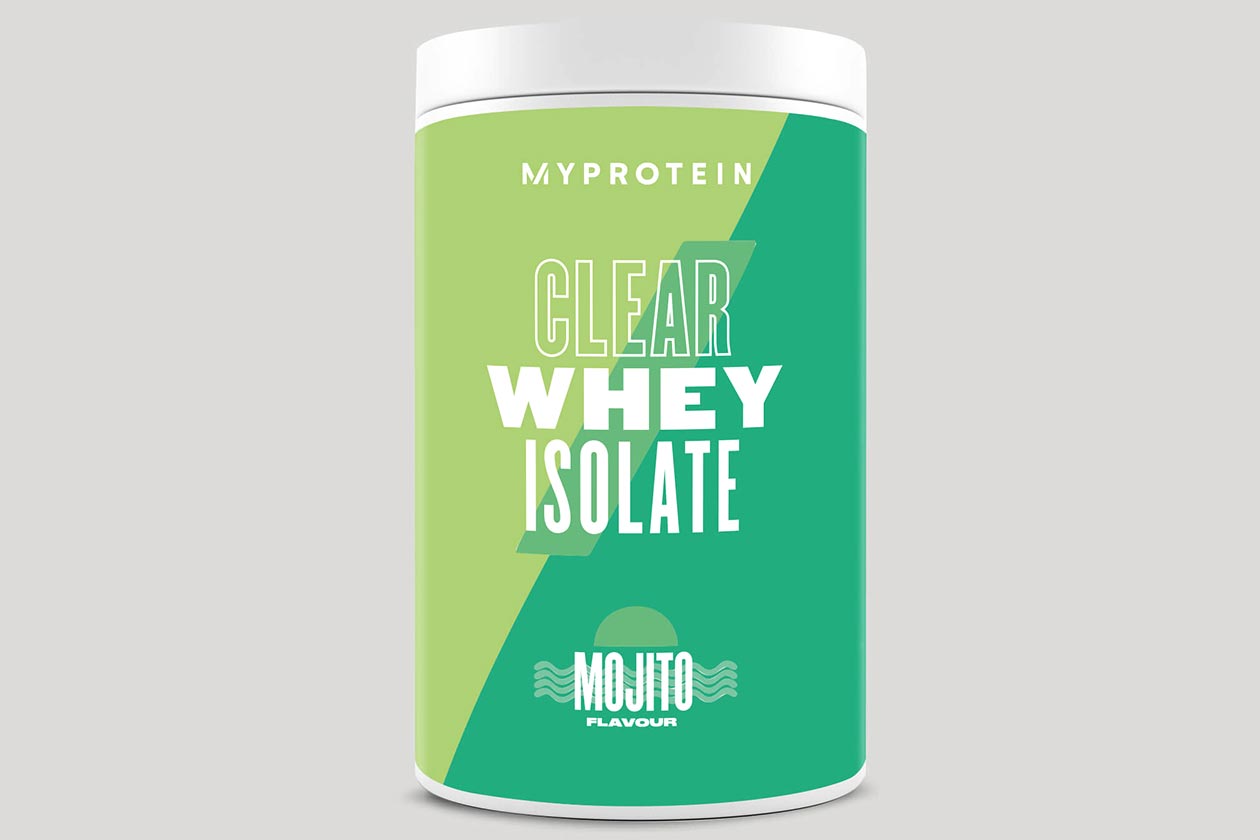 An all-new protein powder has joined Myprotein's giant lineup of supplements this week with the somewhat unique Clear Whey Isolate. The product is powered by high-quality whey isolate; however, the source of protein in this one is not what makes it stand out above its competition.
Myprotein's Clear Whey Isolate is designed to feel and taste more like juice than a traditional, milky protein shake. The idea is very similar to Isopure Infusions introduced last year with a complete set of fruity flavors to choose from including options like Tropical Punch and Mixed Berry.
Clear Whey Isolate has been confirmed in five different flavors, some of which are fruit-based recipes. Making up the supplement's menu is Bitter Lemon, Orange Mango, Peach Tea, the cocktail-inspired Mojito, and a very interesting candy-themed creation called Rainbow Candy.
As for the nutrition profile on Myprotein's Clear Whey Isolate, not too surprising considering its a whey isolate product, it is quite lean. Each serving of the supplement packs 20g of protein, less than a gram of carbohydrates, 100mg of fat, and an impressively light calorie count of 83.
Clear Whey Isolate is now in stock on Myprotein's main UK online store at myprotein.com with a price £19.99 (24.90 USD) for a full-size 20 serving tub. The brand also has a promotion on the product at the moment with free shipping within the United Kingdom.