Jul 23rd, 2019
Alpha Pump is an all-new pre-workout coming soon from Nutrex that comes under its well put together Clinical Edge Series of supplements. It is a stimulant-free product built primarily to enhance muscle pumps, although it does have a few other ingredients in the mix for benefits outside of that.
To help deliver on its promise of better pumps, Nutrex Alpha Pump comes with 50mg of the increasingly popular S7 blend, and a gram of GlycerSize glycerol. The supplement also features 300mg of Vaso6, and as mentioned, it has a few other ingredients for benefits outside of pumps.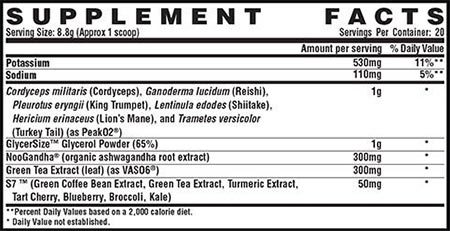 Alongside the above ingredients, Nutrex Alpha Pump has a gram of the PeakO2 blend for improved performance, and 300mg of the nootropic adaptogen, NooGandha for focus. Being that the product is stimulant-free, it can be stacked with other stimulant pre-workouts including Nutrex's various versions of Outlift.
Alpha Pump is not listed on Nutrex's website just yet, but it can now be pre-ordered from the retailer Same Day Supplements for shipping in the coming weeks. The store has priced the product at $34.99 for a full-size 20 serving tub with two tastes to choose from in Phantom Orange and Phantom Grape.