The popular fitness and supplement company Onnit has dropped an all-new competitor for the growing pump pre-workout category called Total Nitric Oxide. The brand designed the product to support the production of natural nitric oxide as well as performance, recovery, and growth.
Onnit has actually put together quite a unique mix of ingredients for Total Nitric Oxide, as it isn't made up of all of the usual pump features. The brand has packed the supplement with three transparently dosed ingredients as well as a non-transparent blend of various fruits and vegetables.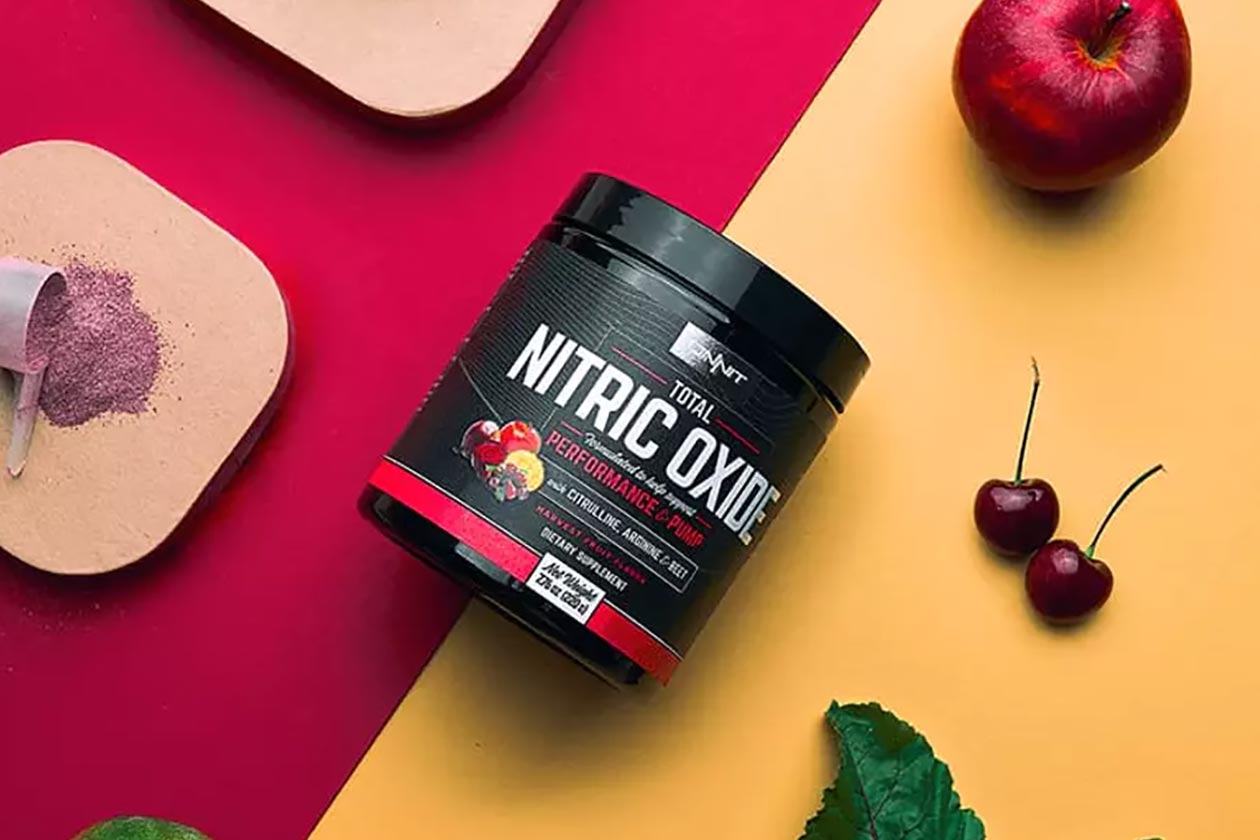 The heaviest single ingredient in Onnit's Total Nitric Oxide is something you will have seen quite a lot of in pre-workouts with citrulline malate dosed at 3g. The product's other transparent features are 1.4g of NO3-T arginine nitrate, and 100mg of Careflow mango fruit powder which has been shown to enhance the conversion of arginine to nitric oxide.
The last feature of the Total Nitric Oxide formula is its a 5.89g blend including grape seed and apple extract as well as fermented beets to give users complete nitric oxide support.
Onnit's all-new pump and performance pre-workout is now available for order from its website in a 20 serving tub and with the one Harvest Fruit flavor. Total Nitric Oxide will cost you $39.99 per tub, although if you're a Stack3d Insider, you can use your exclusive coupon and discount it down to $35.99.