PES creates a shot version of High Volume for its European distributor
Jul 2nd, 2019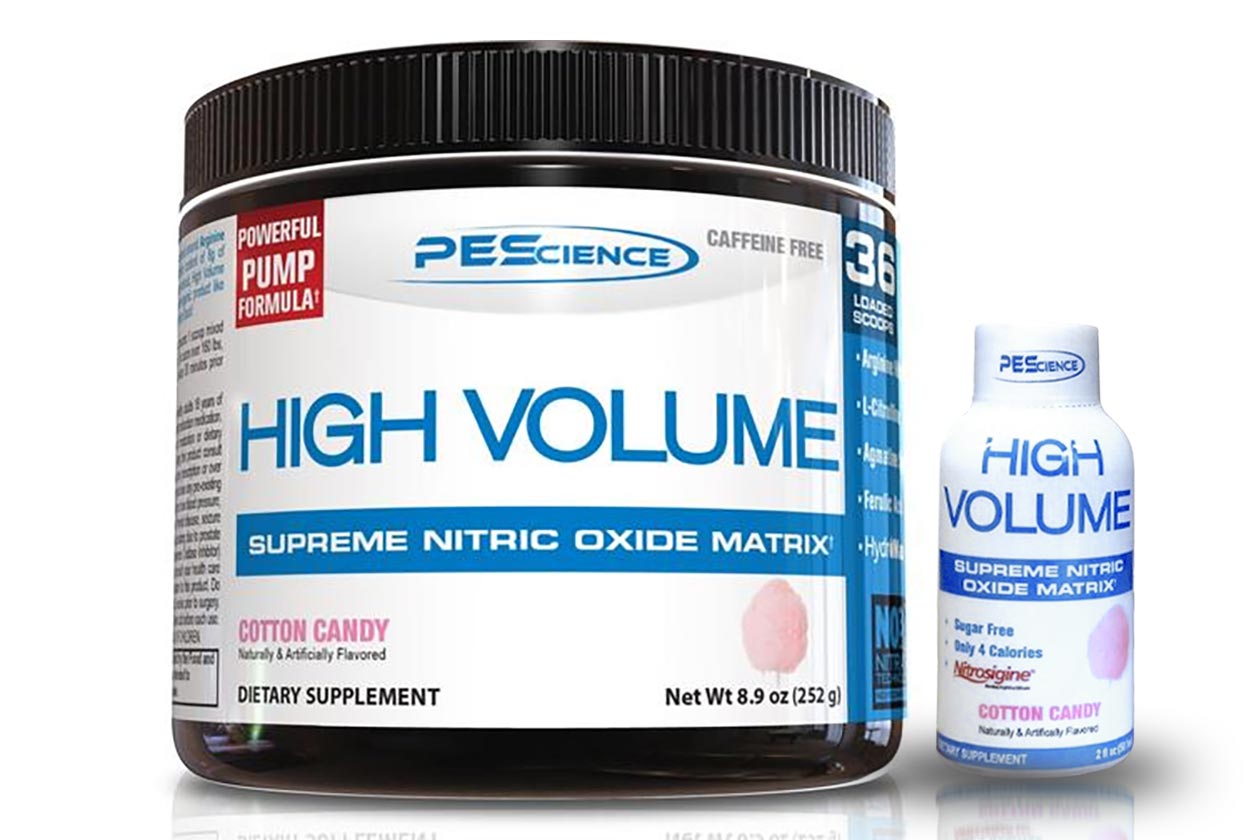 The reputable brand PEScience has launched a new version of its pump pre-workout High Volume which is currently only available in the UK and Europe. Instead of being something traditional like a capsule spin-off, the brand's newest High Volume release is a convenient and compact High Volume Shot.
PEScience has taken the benefits of its top five pump pre-workout, and jammed them into a small, 2 fl oz bottle. The combination of ingredients in the new product is slightly different from the original powder version of High Volume with a lighter overall formula, but still featuring reliable pump enhancing ingredients.
An entire 2 fl oz PEScience High Volume Shot packs a 4g blend of pure citrulline, taurine, the branded Nitrosigine, HydroMax glycerol, and ferulic acid from rice bran extract. The pump supplement comes in two flavors, both of which are from the original powder menu with Cotton Candy and Melon Berry Twist.
The neat little High Volume Shot has actually been launched as an exclusive for PEScience's European distributor Prometeus and will thrown in as a freebie for retail partners.