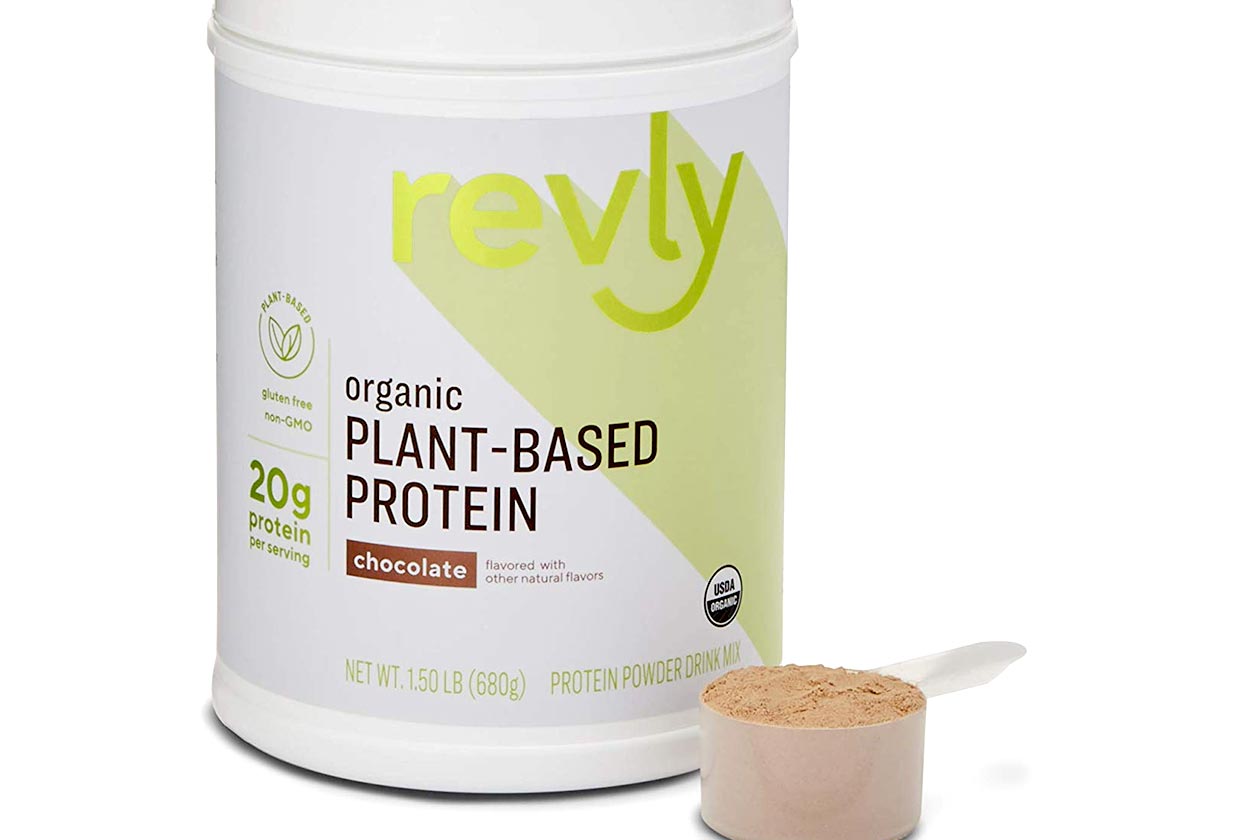 The growing Amazon supplement company Revly, continues to add more mainstream products to its lineup this month with the Revly Plant-Based Protein Powder. Like most of the supplements from the brand, its newest release explains everything in its name, being a protein powder made with only plant-based sources.
Each serving of the product packs 20g of protein from a blend of the common plant-based sources pea and brown rice protein. Revly Plant-Based Protein Powder also has a few extra features outside of the protein with the branded probiotic LactoSpore and a fruit and veggie blend including the likes of broccoli and blueberry.
The rest of the supplement's nutrition profile following its 20g of protein is 2g of fat, 9g of carbohydrates with 7g of that fiber and 2g sugar, and a total of 130 calories. You can purchase Revly Plant-Based Protein Powder now over on Amazon at the very competitive price of $23.75 for a 19 serving tub in Chocolate or Vanilla flavors.