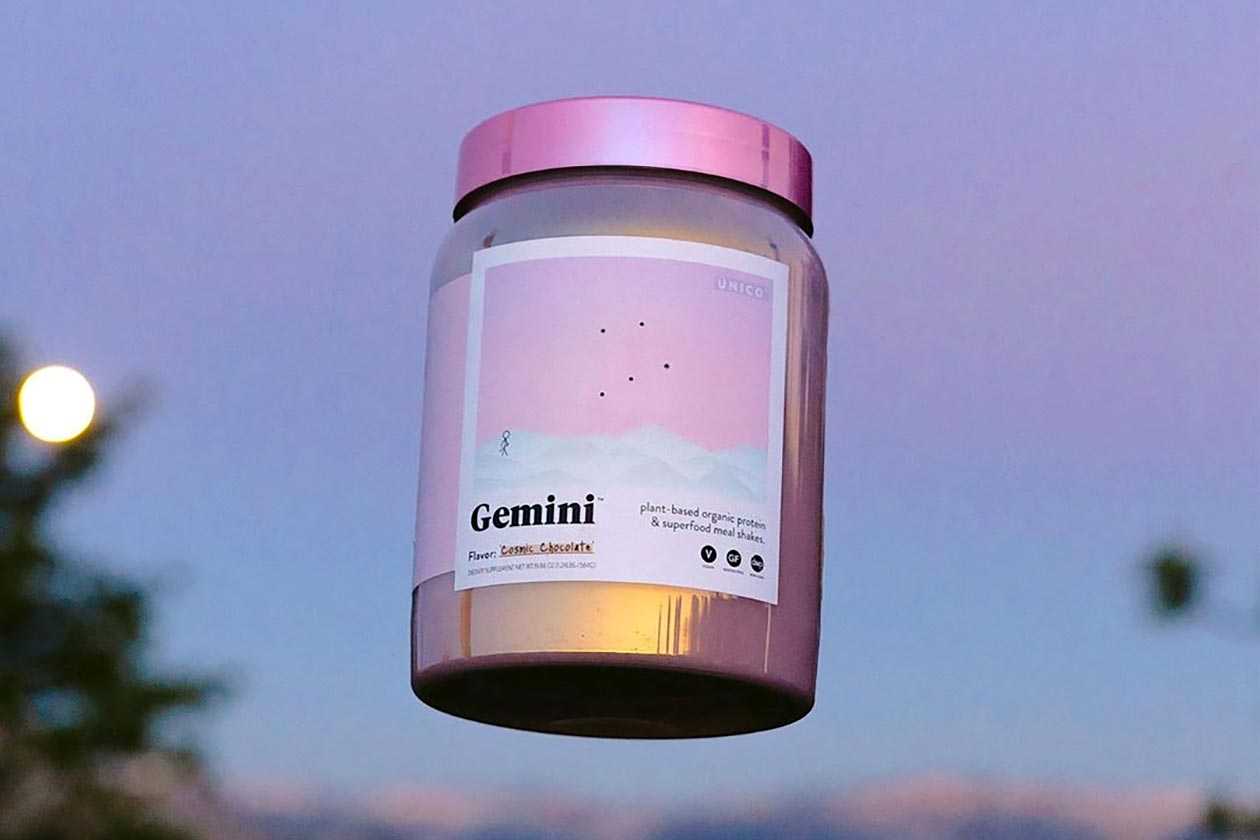 The well-presented Unico Nutrition has introduced an all-new protein powder this week called Gemini. The brand did already have two protein supplements on the market with a whey formula as well as a vegan one. Unico's latest effort is similar to its vegan product, although it does have a very clear point of difference.
Unico Nutrition's Gemini is a vegan-friendly meal replacement supplement featuring a more balanced mix of macros instead of just being high in protein. The product is made with pea, hemp, and quinoa to give it that high amount of protein as well as sweet potato and oats as clean sources of carbohydrates.
The supplement does come with a somewhat transparent label confirming how much protein you get from each of its three sources. Unico Nutrition's Gemini also comes with a bunch of added ingredients, including a variety of superfoods, 1.5 billion CFU of probiotics, and enzymes to help with digestion.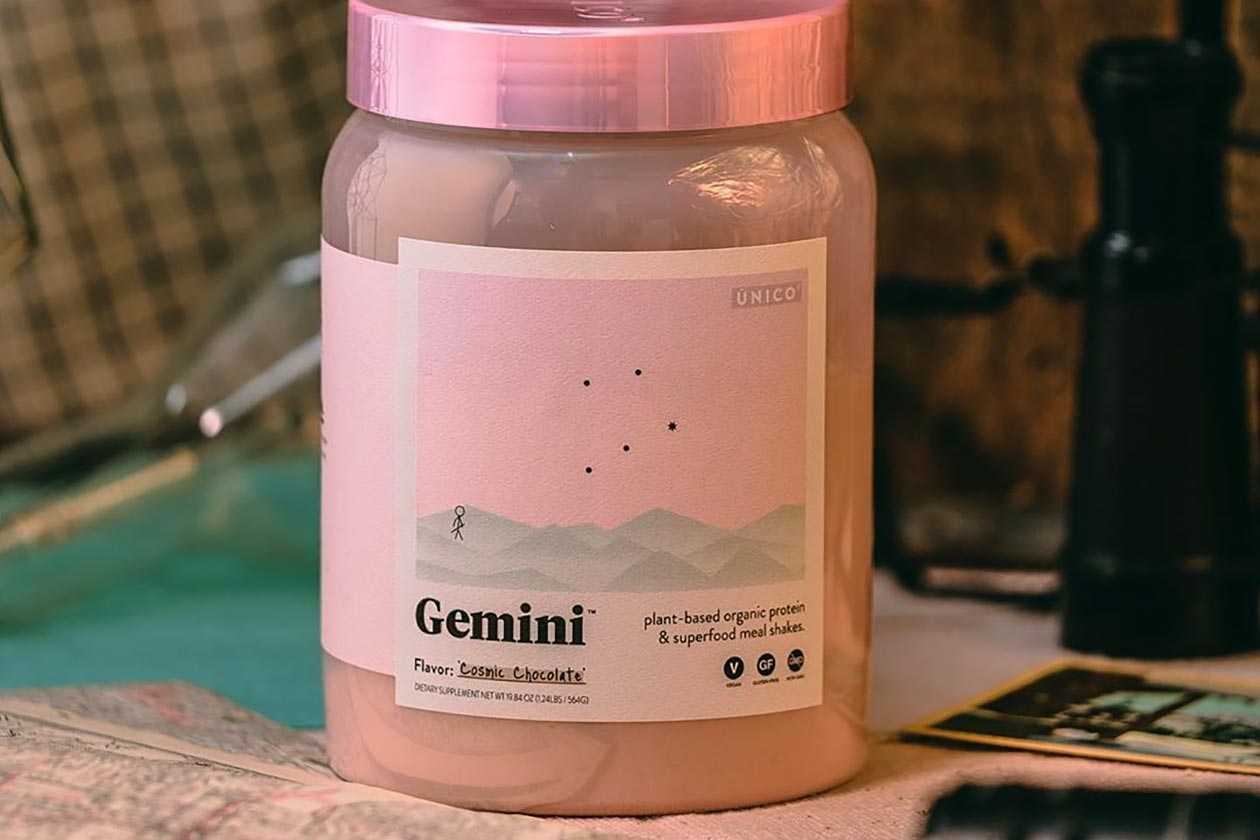 The nutrition profile on Unico Nutrition's vegan-friendly meal replacement starts with an even 8g each of protein and carbohydrates per serving. The other major macros are 3g each of fiber and sugar, 3g of fat with a gram of that saturated fat, and a total of 90 calories.
Unico Nutrition has launched Gemini in two traditional tastes with Haley's Vanilla and Cosmic Chocolate, both coming in the same 24 serving tub size. The meal replacement product is now available to order from the brand's website, although at the fairly high price of $54.99 per tub.