Cass Martin's brand Wrkethic gets a blend style protein powder
Jul 18th, 2019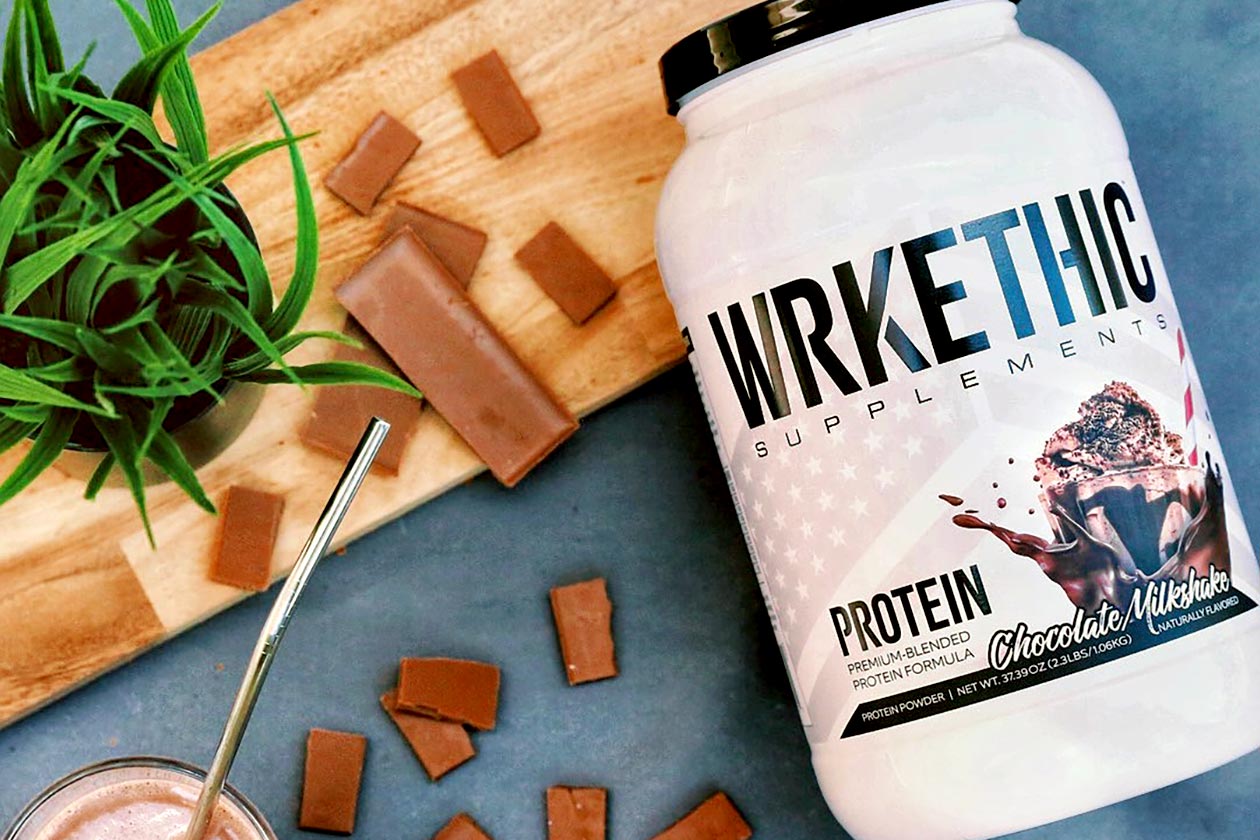 Ever since Cass Martin's supplement brand Wrkethic launched back in 2017, it has been missing from one major category, and that is protein powder. That is now no longer the case, as Wrkethic has jumped into the highly competitive and saturated protein market this month with a somewhat straightforward, blend style formula.
The all-new supplement now available from Wrkethic is simply named Protein, which provides a strong 30g of protein per serving from a fast and slow digesting blend of whey isolate and concentrate, casein, and egg. Its other nutrition numbers are 6g of carbohydrates with 3g of that being added sugar, just a gram of fat, and a total calorie count of 155.
There are a couple of extra features to Wrkethic Protein outside of its macros with the brand throwing in the enzyme blend Pepzyme AG to help with digestion. The product also follows a growing trend and is made without any artificial colors, flavors, or sweeteners.
Fans of Wrkethic can grab its new blend style protein powder from its online store over at wrkethicsupps.com. The supplement is very reasonably priced, especially considering you get 30g of protein per serving instead of the usual 25g. A full 25 serving tub will cost you $34.95 with two flavors in Chocolate Milkshake and Vanilla Ice Cream.