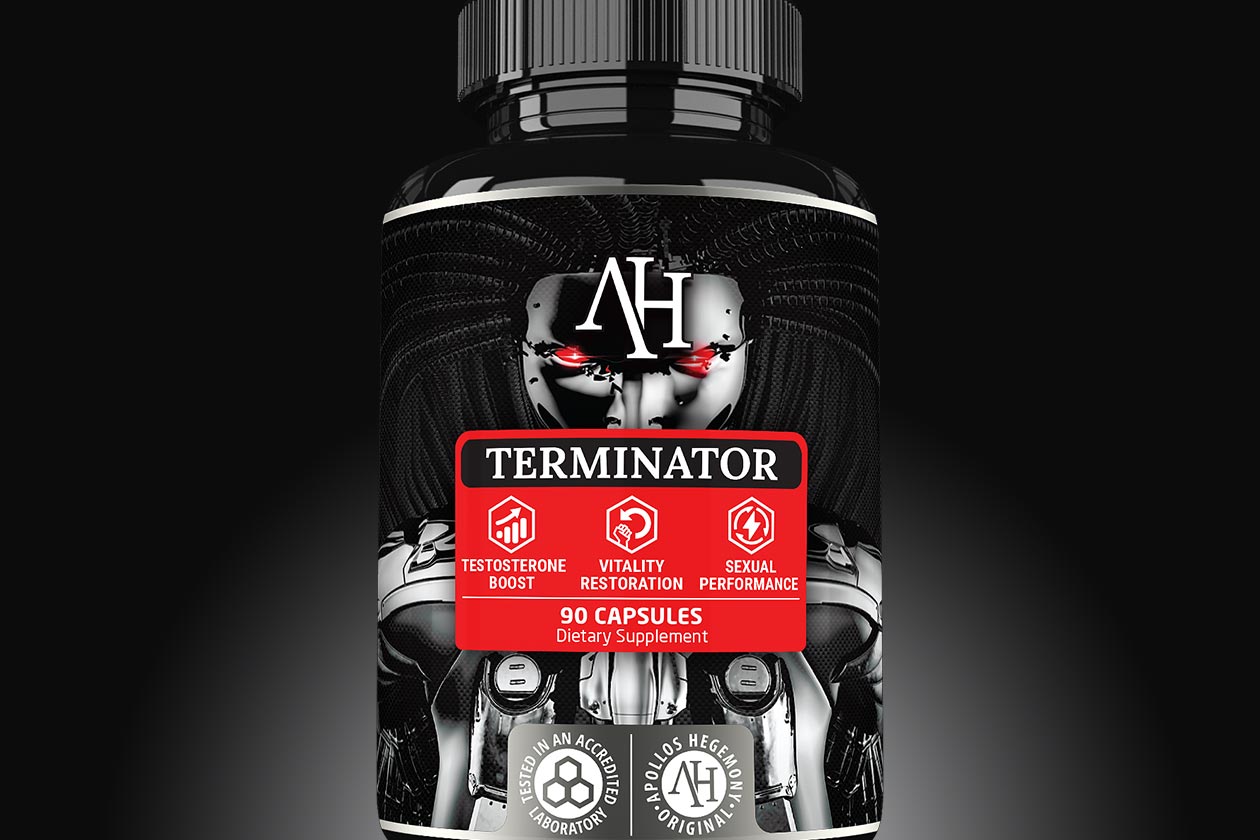 Apollos Hegemony is back this month with news of another entirely new supplement after introducing a whole bunch of products earlier this year. The latest from the European brand is one of the most complex supplements we've seen from it with the testosterone boosting formula Terminator.
The all-new Terminator from Apollos Hegemony comes with nine mostly non-transparent ingredients, to support healthy testosterone levels. Benefits from normalized testosterone levels include increased lean muscle, reduced body fat, and enhanced endurance, as well as healthy sex drive and energy.
As for the ingredients Apollos Hegemony has packed into Terminator, there is 75mg of arimistane, and a 1.2g blend of maca, horny goat weed, tribulus, and 300mg of eurycoma longifolia. Making up the other half of the product is a 201mg blend of ginger root, boron, and 50mg of resveratrol, and vitamin D3.
Apollos Hegemony Terminator is going to be available for purchase in all of its usual stores and stockists soon. The testosterone boosting supplement comes with a total of 90 capsules per bottle which is enough to provide 30 servings, which will last you 30 days when taken as directed.